Announcements
/

New Study Underscores Impacts of Arts Education on Students
New Study Underscores Impacts of Arts Education on Students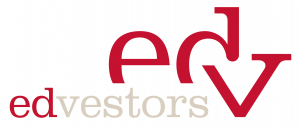 FOR IMMEDIATE RELEASE
New Study Finds Boston Public School Students Improved on Several Key Measures with the Expansion of Arts Education
Extensive research highlights the impacts of arts education on students, parents and schools – pointing to the role of arts in an equitable post-pandemic recovery
(BOSTON) May 10, 2021 – EdVestors, a school improvement nonprofit in Boston, today released the results of a longitudinal citywide study entitled "The Arts Advantage: Impacts of Arts Education on Boston Students" that examines the impacts of arts education access in Boston Public Schools (BPS) on students. Increased student engagement, improved attendance, and increased parent engagement are among the findings of this unique longitudinal study, which includes more than 600,000 K-12 student-level observations across every Boston Public School over 11 school years from school year 2008-09 through 2018-19.
In addition, the research is noteworthy as rather than simply comparing students who have arts education opportunities to those who don't, the study compared students to themselves at different points in time when enrolled in arts courses versus having no arts courses. The study adds to a growing body of research on the significant benefits of arts education.
"This research strengthens the case for quality arts education for every student, finding significant evidence that greater access to arts leads to improvements on a range of indicators of student success and parent engagement," said Marinell Rousmaniere, President and CEO of EdVestors. "Large scale, quantitative arts education studies of this magnitude are not common, so this research will be invaluable to policymakers and school districts as they make decisions on allocating resources for the arts – both in the long-term and in the immediate aftermath of the interruption of two school years due to the pandemic."
As students return to the classroom after 14 months of interrupted learning due to the COVID-19 pandemic, educators and district administrators are debating how to make up for lost learning time. While some are focused on the academic learning needs, others are focused on social-emotional needs and trauma-informed practices. Arts education can positively impact students' overall learning in both domains.
"This research provides evidence for what we already know: arts education engages students, builds community, expresses our shared humanity and experience, and contributes to joyful learning environments," said BPS Superintendent Brenda Cassellius. "Building on the strength of the many BPS educators and partners that provide quality arts learning opportunities, Boston Public Schools will continue to prioritize the arts as we promote our students' social and emotional health to fully recover from this pandemic and reimagine learning for our young people."
Led by Daniel H. Bowen, Ph.D., Assistant Professor at the College of Education & Human Development, Texas A&M University and Brian Kisida, Ph.D., Assistant Professor at the Truman School of Public Affairs, University of Missouri, the research points to a positive impact on student attitudes, engagement and social emotional well-being.
Key findings include:
Consistent positive effects on student attendance as a result of students taking arts courses. These effects are notably stronger for students who have a history of chronic absenteeism and students on Individualized Education Plans (IEPs).
Parent and student school engagement were higher when more students in a school were enrolled in arts courses. Teachers were more likely to report that students put more effort into their work and parents were more active at the school.
Overall, there were mixed effects on test scores, with mostly null and some positive though modest effects. There were significant positive student test score impacts for grades 6-8 in both English Language Arts and Mathematics, but no evidence of impact in the elementary grades.
"Taken together, these findings are highly relevant in understanding the context for how schools can work most effectively with their student population – especially post-pandemic," said Dr. Bowen of the College of Education & Human Development at Texas A&M University. "As schools reopen, educators, policymakers and administrators need to take a holistic approach to addressing the pandemic's impact on students. That includes incorporating arts instruction and other means to assess and address the impacts on students' school engagement and social-emotional well being."
This research builds on EdVestors long commitment to advancing arts education including the BPS Arts Expansion initiative, which was launched in 2009 and has given access to arts education to more than 17,000 additional elementary, middle, and high school students opportunities to experience the arts during the school day.
"We started our initiative to expand quality arts education across BPS over 12 years ago, which has given us an opportunity to actually measure the gains over time," added Rousmaniere. "The results of this remarkable research only strengthen the case that all students should have access to quality arts experiences."
Read the research brief here.
About EdVestors
EdVestors' mission is to advance equitable, meaningful education that prepares every Boston student to activate their power and shape their future. We drive toward our vision by 1) activating people and resources, 2) learning and iterating in context, and 3) influencing system change. We believe that continuously attending to all three drivers ensures our programs and initiatives will create impact. Since starting in 2002, EdVestors has raised and directed over $35 million for urban school improvement efforts through EdVestors' Racial Equity Seed Fund, BPS Arts Expansion, the School on the Move Prize, Zeroing in on Math, and Career Pathways. Learn more at www.edvestors.org.
Media contact:
Dominic Slowey
781-710-0014
dslowey@sloweymcmanus.com