Announcements
/

EdVestors Announces over $455,000 in Arts Expansion Grants to Boston Public Schools
EdVestors Announces over $455,000 in Arts Expansion Grants to Boston Public Schools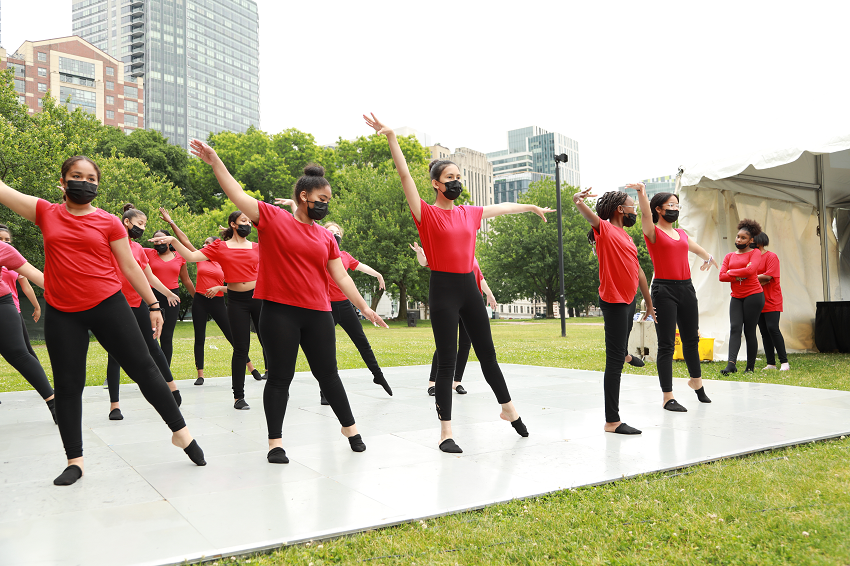 New grants to 66 schools highlight ongoing commitment to expand quality arts education
BOSTON (June 9, 2022) – Students at 66 Boston Public Schools will continue to receive quality arts education through the 2022-2023 school year thanks to over $455,000 in grants awarded by EdVestors through BPS Arts Expansion. 
Since 2009, these grants have helped increase the number of students receiving arts education in Boston by 17,000 annually by providing more opportunities for students to become involved in the arts. The grants were announced as part of the annual BPS Citywide Arts Festival on June 2nd and 3rd, which returned to the Boston Common in person for the first time in three years. The two-day event celebrated the artistic talents of BPS students.
"These grants are essential in ensuring that high-quality arts education will continue to be accessible to Boston Public Schools students," said Boston School Committee Chair Jeri Robinson. "We all know how important in-person learning is, which is why this year's event on the Common was such a great opportunity to help our youth re-engage with the community and showcase the magic that comes from being back in the classroom inspiring one another through the arts."
BPS Arts Expansion is marking its 13th year, having built a partnership that has continued to improve access to quality and equitable arts education for all students. This collaborative effort has allowed Boston to emerge as a leader in arts education. BPS arts teachers working in partnership with community-based teaching artists and organizations have made this work possible. The initiative continues to focus on expanding access to equitable arts education and deepening arts experiences, while building systems to sustain a high level of arts education long into the future. 
"Arts education enables students to express themselves and succeed in ways they often don't in other subjects, and is a powerful motivator for students to want to attend and engage at school," said Marinell Rousmaniere, President & CEO of EdVestors. "We couldn't have made this much progress without our committed funders and dedicated partners who continue to support our mission of increasing equitable access to quality arts education for all of Boston's public schools students."
Click here for the full list of grantees.
Core donors to BPS Arts Expansion include the Barr Foundation, The Boston Foundation, Katie and Paul Buttenwieser, The Klarman Family Foundation,  Linde Family Foundation, and the National Endowment for the Arts. More information on BPS Arts Expansion is available at http://www.bpsarts.org.
ABOUT EDVESTORS
EdVestors' mission is to advance equitable, meaningful education that prepares every Boston student to activate their power and shape their future. We drive toward our vision by 1) activating people and resources, 2) learning and iterating in context, and 3) influencing system change. We believe that continuously attending to all three drivers ensures our programs and initiatives will create impact. Since starting in 2002, EdVestors has raised and directed over $35 million for urban school improvement efforts through EdVestors' Racial Equity Seed Fund, BPS Arts Expansion, the School on the Move Prize, Zeroing in on Math, and Career Pathways. Learn more at www.edvestors.org
Media Contact:
Dominic Slowey
781-710-0014