Announcements
/

Bloomberg Philanthropies Partners with EdVestors to Bring Arts Internship Program to Boston High School Students
Bloomberg Philanthropies Partners with EdVestors to Bring Arts Internship Program to Boston High School Students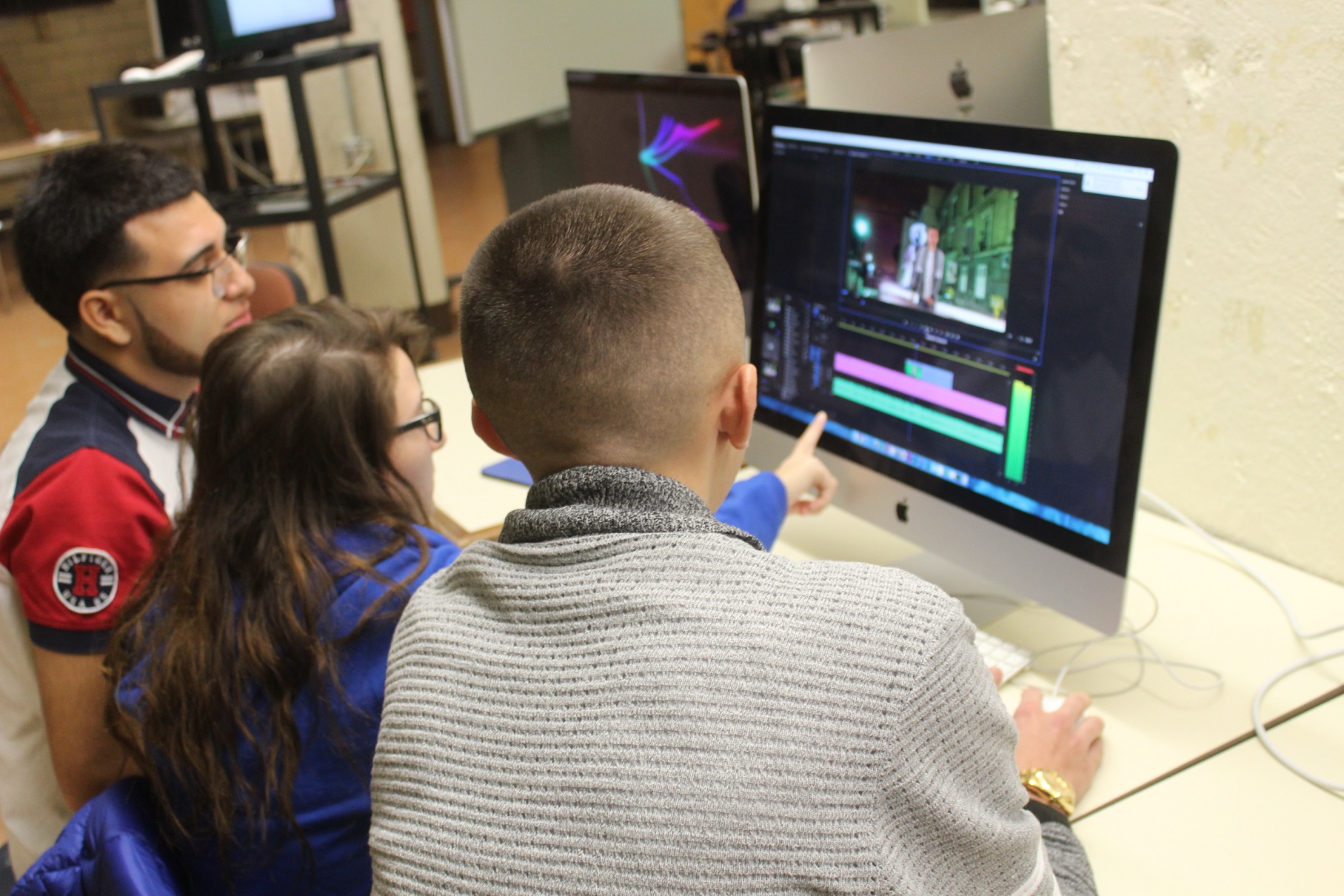 Collaboration will support paid internships for 25 Boston public high school rising seniors at local arts and cultural organizations this summer_
(BOSTON) March 13, 2019 – EdVestors, a school improvement nonprofit in Boston, today announced a new partnership with Bloomberg Philanthropies to bring the Bloomberg Arts Internship program to Boston. Twenty-five rising high school seniors will have paid internships this summer at local arts and cultural organizations. The unique program is designed to help students develop career skills, gain professional experience in the arts, and provides students college-readiness preparation. EdVestors will work with Boston organizations to recruit students and participating cultural organizations.
"The Bloomberg Arts Internship program and partnership with EdVestors will provide opportunities for young people in Boston to tap into our city's vibrant arts and culture community and participate in ways they haven't before," said Mayor Martin J. Walsh. "Boston is a national leader in youth employment because we recognize the importance in giving teens the tools and confidence to succeed in their future careers. Building skills while working in our world class museums and community-based cultural institutions will open a window into a new world for many students, one that will inspire them to develop their potential, in college and in life, and strive to become the next generation of leaders."
Boston is the newest city to join the Bloomberg Arts Internship program. The program originated in New York City in 2012, then expanded to Philadelphia in 2015 and Baltimore in 2017.  More than 600 students have benefited from the program.
"Opportunities for Boston's young people to engage in quality work-based learning experiences while in high school are a pressing need," said Marinell Rousmaniere, CEO of EdVestors. "The Bloomberg Arts Internship in Boston sits squarely at the intersection of our work as lead partner for Boston Public Schools Arts Expansion and our newest career pathways initiative. We believe that bringing the Bloomberg Arts Internship initiative to Boston will help address opportunity gaps for Boston students and the equity gap in the local arts and culture workforce by building a pathway of opportunity in the sector for our young people from diverse backgrounds."
Interns will develop fundamental skills necessary for transitioning to a postsecondary world, including writing for the workplace and college applications, public speaking, and interviewing skills. They will also begin developing professional networks and connections to the local labor market they may not have had otherwise.
"We started the Bloomberg Philanthropies Arts Internship program to help students strengthen their professional skills and explore potential career paths," said Patricia E. Harris, CEO of Bloomberg Philanthropies. "Building on progress in New York City, Philadelphia, and Baltimore, we are proud to expand the program to Boston. We look forward to continuing to foster leadership in the arts for the next generation."
EdVestors will connect to its network of more than 75 community art partners and cultural institutions as well as the City of Boston Mayor's Office of Arts and Culture to identify meaningful worksite experiences for BAI Boston interns. Other key partners include the Boston Public Schools and the Boston Private Industry Council (PIC), which will help recruit and prepare Bloomberg Arts interns as well as support worksite supervisors before and during the summer.
The Bloomberg Arts Internship program in Boston will build on the success EdVestors has seen through its Boston Public Schools (BPS) Arts Expansion initiative, which has greatly increased equitable access to quality arts education experiences for students throughout the Boston Public Schools. Since its launch in 2009, across the BPS district of 56,000 students, this public-private partnership has led to dramatic growth in arts access with nearly 17,000 additional students now having access to arts learning opportunities during the school year, compared to ten years ago.
About Bloomberg Philanthropies Bloomberg Philanthropies works in nearly 480 cities in more than 120 countries around the world to ensure better, longer lives for the greatest number of people. The organization focuses on five key areas for creating lasting change: Arts, Education, Environment, Government Innovation and Public Health. Bloomberg Philanthropies encompasses all of Michael R. Bloomberg's charitable activities, including his foundation and his personal giving. In 2018, Bloomberg Philanthropies distributed $767 million. For more information, please visit bloomberg.org or follow us on Facebook, Instagram, Snapchat and Twitter @BloombergDotOrg.
About EdVestors
EdVestors' mission is to increase the number of schools in Boston delivering dramatically improved educational outcomes for all students. EdVestors is a school improvement organization that combines strategic philanthropy, education expertise, and implementation support to help schools create the conditions for school change. EdVestors seeds promising ideas through the School Solutions Seed Fund, shines a spotlight on school improvement through the School on the Move Prize, and scales efforts to close opportunity and achievement gaps through three strategic initiatives: Boston Public Schools Arts Expansion, Zeroing in on Math and our newest effort to expand Career and Technical Education pathways. Learn more at www.edvestors.org.
Boston Globe by Annika Hom - New arts initiative to provide paid internships to Boston public school students
CommonWealth Magazine by Michael Jonas - Arts internships coming for Boston students