Announcements
/

EdVestors to Receive $100,000 Grant from the National Endowment for the Arts
EdVestors to Receive $100,000 Grant from the National Endowment for the Arts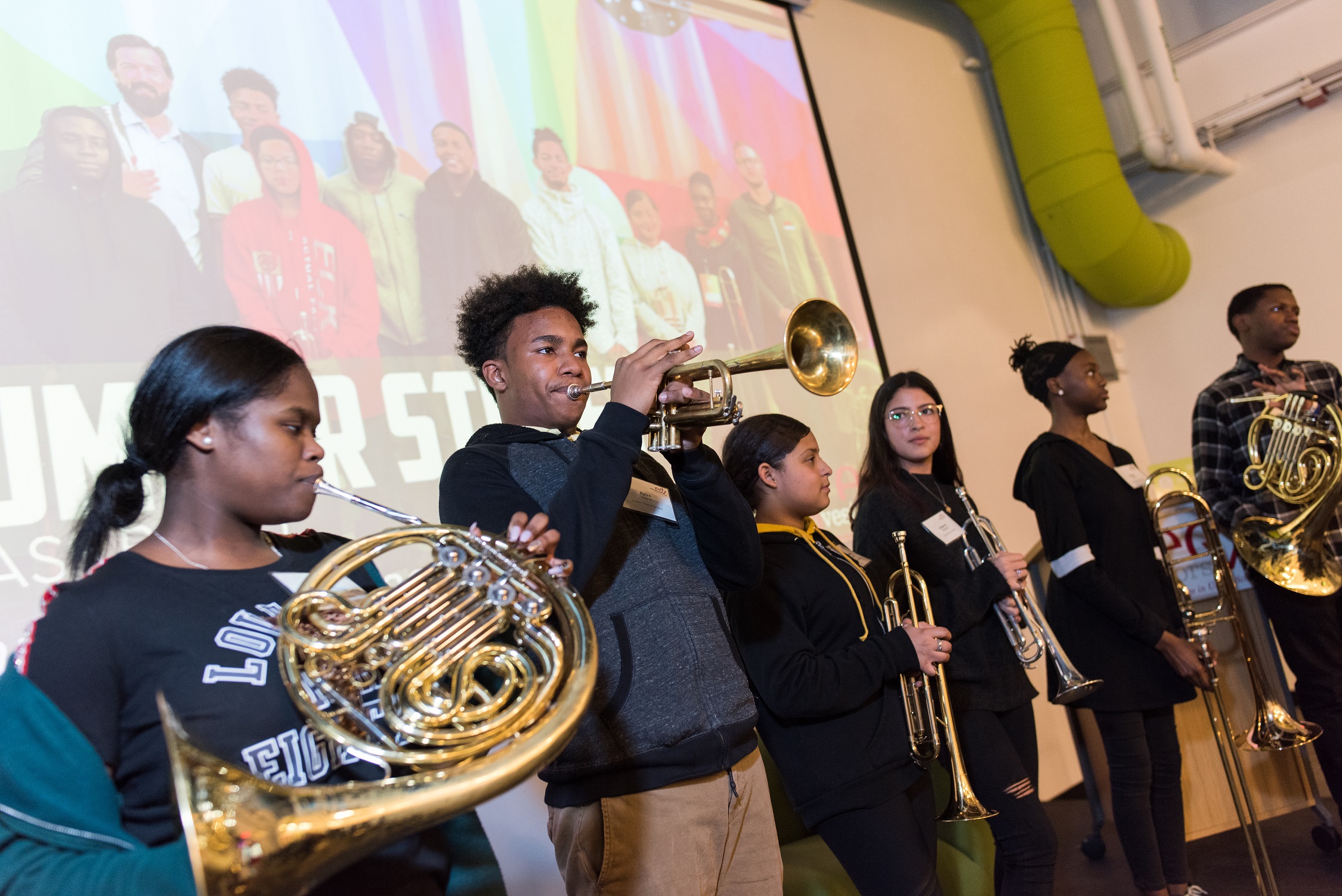 Funding will support the collective work of expanding arts education in Boston
(BOSTON) May 15, 2019 – National Endowment for the Arts Acting Chairman Mary Anne Carter has approved more than $80 million in grants as part of the Arts Endowment's second major funding announcement for fiscal year 2019. Included in this announcement is an Art Works grant of $100,000 to EdVestors for Phase 4 of Boston Public Schools Arts Expansion (BPS-AE), a multi-year collective impact effort serving 54,000 students across 125 Boston Public Schools. Art Works is the Arts Endowment's principal grantmaking program. The agency received 1,592 Art Works applications for this round of grantmaking, and will award 977 grants in this category.
"These awards, reaching every corner of the United States, are a testament to the artistic richness and diversity in our country," said Mary Anne Carter, acting chairman of the National Endowment for the Arts. "Organizations such as Edvestors are giving people in their community the opportunity to learn, create, and be inspired."
As the backbone organization of BPS-AE since 2009, EdVestors will continue its successful approach collaborating with BPS to increase the capacity of schools and the central office to support high quality arts instruction; using incentive-based grantmaking to increase and deepen arts experiences for students; coordinating effective partnerships; and engaging stakeholders to build broad ownership and ensure long-term sustainability of arts education in Boston.
"We are grateful that the NEA recognizes the power of collective impact to advance arts learning opportunities across this country," said Marinell Rousmaniere, CEO of EdVestors. "As we mark the tenth year of Boston Public Schools Arts Expansion, this additional support reinforces our strong commitment to increasing equitable access to quality arts education for students across Boston."
For more information on this National Endowment for the Arts grant announcement, visit arts.gov/news.
About EdVestors
EdVestors' mission is to increase the number of schools in Boston delivering dramatically improved educational outcomes for all students. EdVestors is a school improvement organization that combines strategic philanthropy, education expertise, and implementation support to help schools create the conditions for school change. EdVestors seeds promising ideas through the School Solutions Seed Fund, shines a spotlight on school improvement through the School on the Move Prize, and scales efforts to close opportunity and achievement gaps through three strategic initiatives: Boston Public Schools Arts Expansion, Zeroing in on Math and our newest effort to expand Career and Technical Education pathways. Learn more at www.EdVestors.org.