Announcements
/

EdVestors' New Office Space Unveiled
EdVestors' New Office Space Unveiled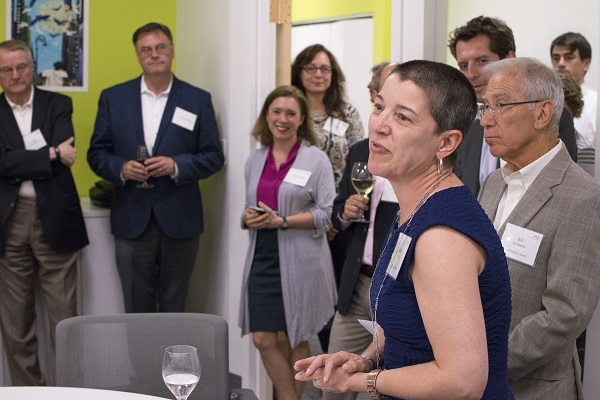 Thank you to everyone who joined us in June to celebrate our new office space and the unveiling of the new Gordon Collaborative Space, dedicated in honor of our late co-founder, Philip H. Gordon. In May, EdVestors moved to the fourth floor of the same building (140 Clarendon Street) to accommodate our growing team and collaborative meetings with schools and other partners.
EdVestors' longtime supporters, Sue and Bernie Pucker spoke of our new home:
The space is light, airy, and welcoming and we are certain that it will inspire further creativity with its happy colors and sunshine pouring in.
We hope to see you soon at the new EdVestors headquarters! If you missed the open house, here are some photos, with the full album on our Facebook page:
Photos by Emily Bozentka