Announcements
/

One step at a time to better schools: Marinell Rousmaniere of EdVestors
One step at a time to better schools: Marinell Rousmaniere of EdVestors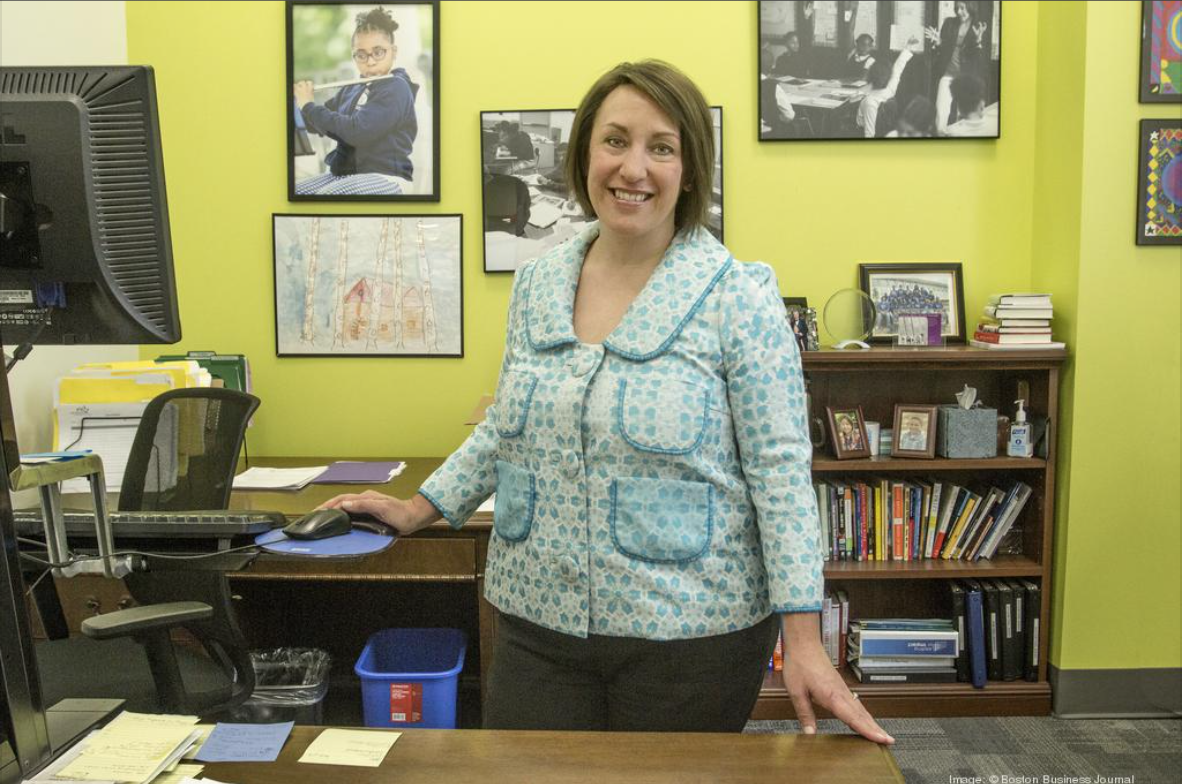 The April 25, 2019 Boston Business Journal Executive Profile of new EdVestors President and CEO Marinell Rousmaniere by Jay Fitzgerald, "One step at a time to better schools: Marinell Rousmaniere of EdVestors", details Marinell's path to her work in education and policy, and outlines her vision for EdVestors. From the article:
"Her demonstrated abilities to recruit, retain and further develop highly talented staff at all levels are key to the achievement of our mission," said Wendell Knox, EdVestors Board Chair, praising Rousmaniere's "thorough knowledge of the education landscape and associated challenges faced by the BPS."
As head of EdVestors, Rousmaniere now oversees a staff of 17 workers committed to the education-related areas into which the group has invested $29 million in since its founding in 2002. They are mostly in three core areas: Expansion of K-12 arts education for school children; implementation of a "Zeroing in on Math" program; and mostly recently, efforts to enhance programs aimed career-connected learning, via class work, internships and other means.
Rousmaniere said EdVestors doesn't try to solve all the problems at BPS, instead focusing on what it believes are key areas that need help within the city. Each program that directly or indirectly lends help to both teachers and students is subject to intense planning and analysis before, during and after implementation of a plan, all to make sure potential and actual results are there to justify the investment of millions of dollars, she said.
"There are no silver bullets," she said of fixing urban schools. "We handle things one program at a time. I think it's being realistic. It can be daunting, but that's a positive challenge."
Many times people will suggest school-related issues that desperately need addressing, but EdVestors simply can't fund each and every one of them. Thus the "one program at a time" approach.
Ultimately, EdVestors goal is to identify a glaring need within the school system, and then tackle it on behalf of students and teachers alike. "We have so many rich opportunities to make a difference," she said.
Rousmaniere isn't just the head of a nonprofit dedicated to improving Boston public schools. She has a personal stake in her group's mission: She has two children, ages 13 and 10, both of whom attend public schools in Boston.
Read the full article here.