Announcements
/

An office that promotes deep thinking
An office that promotes deep thinking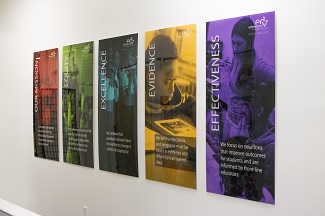 The April 3, 2019 Boston Globe article by James Vaznis, "An office that promotes deep thinking", showcases the EdVestors' office space reflecting the work being down across program areas to expand arts education, math rigor, and career pathway opportunities for Boston's public school students. From the article:
For decades, women across Boston would come to the YWCA building in the Back Bay to swim laps in a pool on the fourth floor to stay healthy and vibrant. Now, that historic space is being used for the offices of the education nonprofit EdVestors, which is helping to transform public schools in Boston.
Read the full article here.