Announcements
/

As some districts zero in on test scores, Boston celebrates revitalized arts education
As some districts zero in on test scores, Boston celebrates revitalized arts education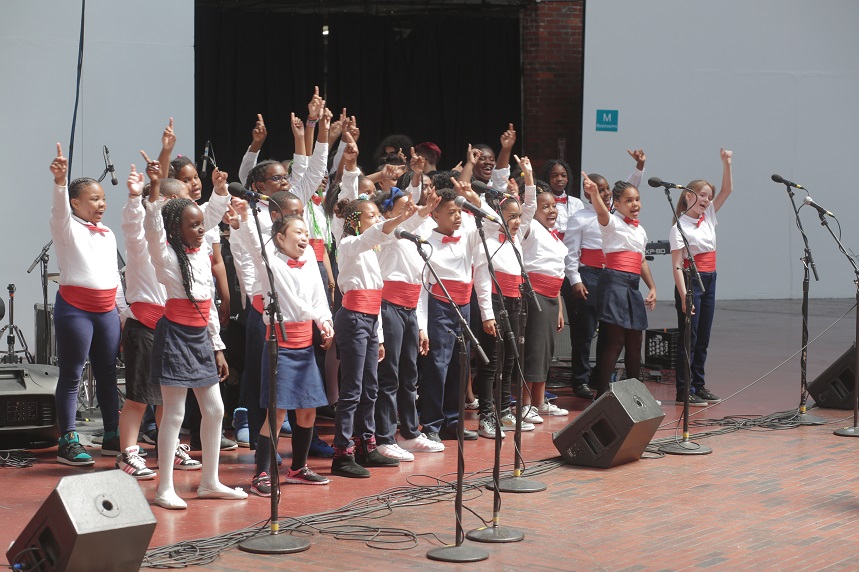 The June 9, 2019 Boston Globe article by Kellen Browning, "As some districts zero in on test scores, Boston celebrates revitalized arts education", highlights the impact and growth of the Boston Public Schools Arts Expansion Initiative - with EdVestors as lead partner - as it enters it's 10th year. From the article:
According to data from EdVestors, 97 percent of those in pre-K through eighth grade at BPS received weekly arts instruction in 2019, a 30 percent increase from 2009. In high school, 66 percent of students received some sort of arts instruction in 2019, compared to 26 percent in 2009. And BPS's arts budget has jumped from $15 million to more than $26 million each year thanks to the initiative's efforts, Rousmaniere said.
Boston's renewed commitment to the arts in the late 2000s came as nationwide childhood arts education marked its lowest result in 26 years. Just under half of 18-year-olds who participated in the National Endowment for the Arts' 2008 survey said they received any sort of arts education in childhood, down from 57 percent six years prior, and from 65 percent in 1982.
Read the full article here.