Announcements
/

My path to college included an arts internship that infused my life with creativity — and a clerical skill set, too
My path to college included an arts internship that infused my life with creativity — and a clerical skill set, too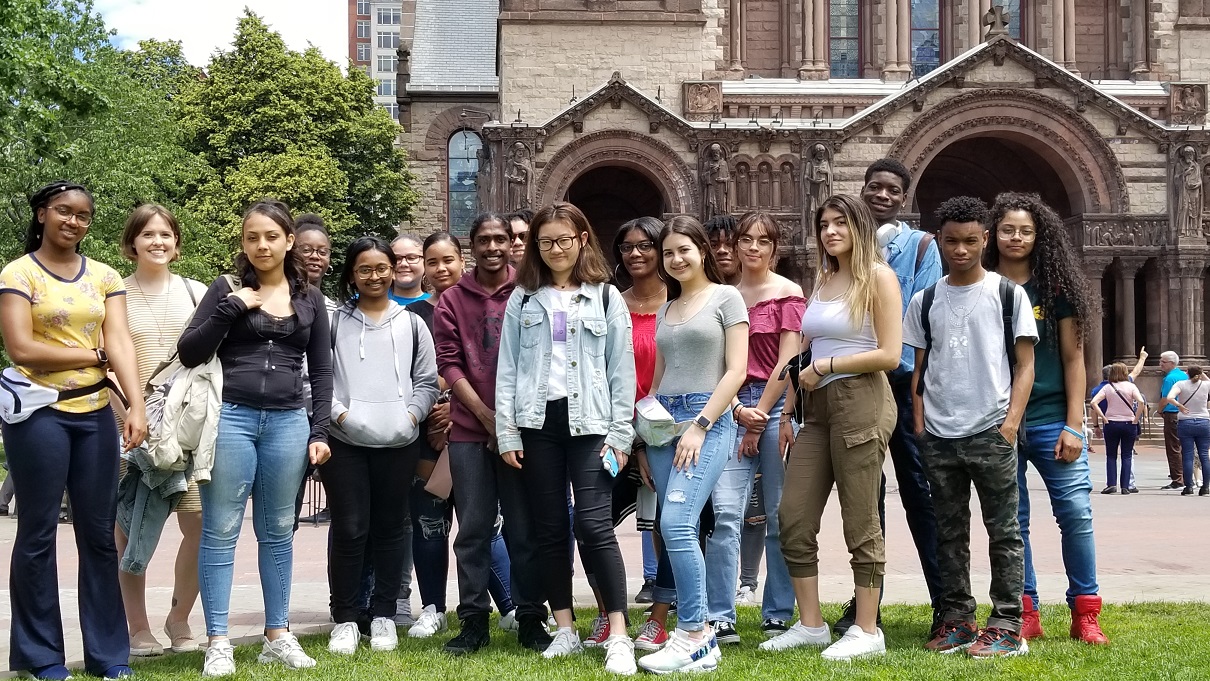 The October 24, 2019 Hechinger Report Student Voice op-ed by Eleasah Whittaker, "My path to college included an arts internship that infused my life with creativity — and a clerical skill set, too", details Eleasah's experience with Actors' Shakespeare Project through the inaugural Boston Bloomberg Arts Internship in Summer of 2019 and the benefits of having access to real world experiences. From the article:
While I had 11 years of music experience under my belt, I had no experience with sound design, and the show was set to open only two-and-a-half weeks after my first day! That was nerve-wracking, to say the least. I had come into the project with the idea that I would be composing music for the show, but I quickly realized that this goal was unwise given the time constraints. Instead, I composed small themes for the different scenes, and then supplemented those themes with sound effects. Since the program's participants were putting on a production of Shakespeare's The Tempest, the sounds included crashing waves, beach noises and spooky magic.
Read the full article here and learn more about the Bloomberg Arts Internship program here.