Announcements
/

New Report: How Collective Action Revitalized Arts Education in Boston
New Report: How Collective Action Revitalized Arts Education in Boston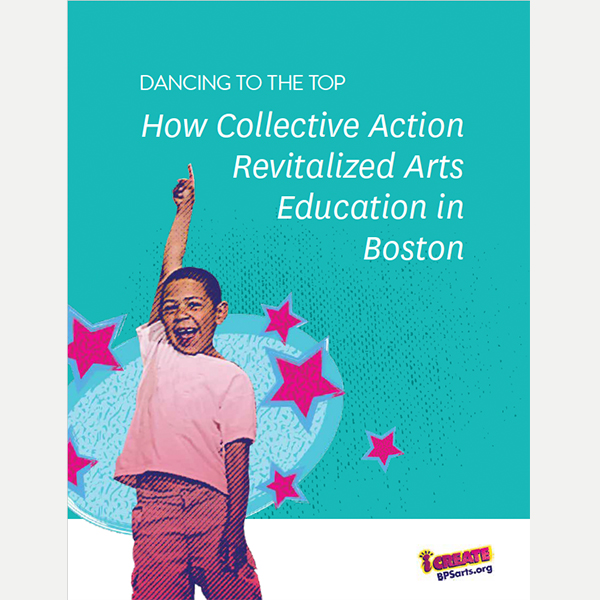 Read the report here.
This week, EdVestors and BPS Arts Expansion partners released a new report detailing the multi-year, collaborative process that has made Boston a national leader in arts education. The case study examines the expansion of quality in-school arts instruction as a means to increase equity of opportunity in Boston Public Schools. Some highlights from the report include:
17,000 additional students have gained access to in-school arts learning opportunities every year, a nearly 50% growth since 2009
Strategic philanthropic investment has leveraged a 5 to 1 increase in public funding for in-school arts education; and
Broad stakeholder engagement and ownership of the work has backed a sustainable system.
We invite you to join the conversation online! Find us on Twitter at @EdVestors, @BPSiCreate and #bpsarts.
Resources
Dancing to the Top includes a number of resources designed to help others undertake similar work. The key strategies and actions used to advance the collective effort around arts education in Boston and documented in this case study can be replicated and/or adapted to other contexts and issue areas in Boston, as well as in other cities across the country.