Announcements
/

EdVestors Names Lorena Lopera as Vice President for Advancement and External Relations
EdVestors Names Lorena Lopera as Vice President for Advancement and External Relations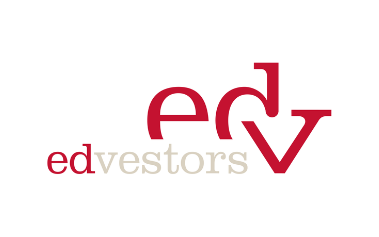 Outgoing member of the Boston School Committee and EdVestors' Governing Board to support growth of leading nonprofit dedicated to advancing equitable, meaningful education for all Boston students.
BOSTON (June 22, 2023) – EdVestors, a school improvement nonprofit in Boston, today announced that Lorena Lopera will join the organization as Vice President for Advancement and External Relations. In her new role, she will lead all aspects of the organization's resource development and philanthropic efforts to support EdVestors' mission to advance equitable, meaningful education that prepares every Boston student to activate their power and shape their future.
"We are so pleased to have Lorena join the EdVestors team as our new VP for Advancement and External Relations. She has dedicated her career to leveraging relationships to raise resources with the goal of increasing access to quality educational opportunities for youth and families. EdVestors will benefit from her skills, lived experiences, and passion," said Marinell Rousmaniere, President and CEO of EdVestors. "I would also like to thank Anuradha Desai as she moves on to her next chapter for her dedicated service.  During 10 years at EdVestors she has helped this community to blossom and make a meaningful impact on Boston students."
"Lorena Lopera is a dedicated public servant – I am grateful for her service to our district as a member of the School Committee," said Mary Skipper, Superintendent of Boston Public Schools. "Ms. Lopera has been a tremendous voice for students, families, and community members during her time on the Committee, especially on issues around facilities, and served as a tireless advocate for our multilingual students and families. Though we are sad to see her leave, I know she cares deeply about our district and will continue to be a leader and a voice for so many as EdVestors' VP of Advancement and External Relations." 
Lorena most recently served as Executive Director at Latinos for Education, New England and is a veteran of local organizations focused on expanding educational access for Latinx youth and students of color, including Roxbury-based Sociedad Latina, Epiphany School, and La Vida, Inc. She has also served in roles at national organizations including Building Excellent Schools, City Year, and the Posse Foundation. She is an outgoing member of the Boston School Committee as well as EdVestors' Governing Board. Lorena is a proud BPS parent and first-generation immigrant from Colombia who resides in Jamaica Plain. 
"I am so excited to join the EdVestors team at this critical juncture for the organization and for the students of Boston," Lopera said. "Having spent my career working to advance education and equity throughout Boston's neighborhoods and communities, I've seen first-hand the positive impact that EdVestors has had on our students, schools, and teachers. In my new role, I'm committed to supporting and expanding this important work."
ABOUT EDVESTORS
EdVestors' mission is to advance equitable, meaningful education that prepares every Boston student to activate their power and shape their future. We drive toward our mission by 1) activating people and resources, 2) learning and iterating in context, and 3) influencing system change. We believe that continuously attending to all three of our drivers ensures our activities will create impact. Since 2002, EdVestors has raised and invested over $42 million in school improvement efforts through EdVestors' Racial Equity Seed Fund, BPS Arts Expansion, the School on the Move Prize, Zeroing in on Math, and Career Pathways. Learn more at www.edvestors.org.
###
Media Contact:
Dominic Slowey
781-710-0014