Announcements
/

EdVestors Announces Over $460,000 in Arts Expansion Grants to Boston Public Schools
EdVestors Announces Over $460,000 in Arts Expansion Grants to Boston Public Schools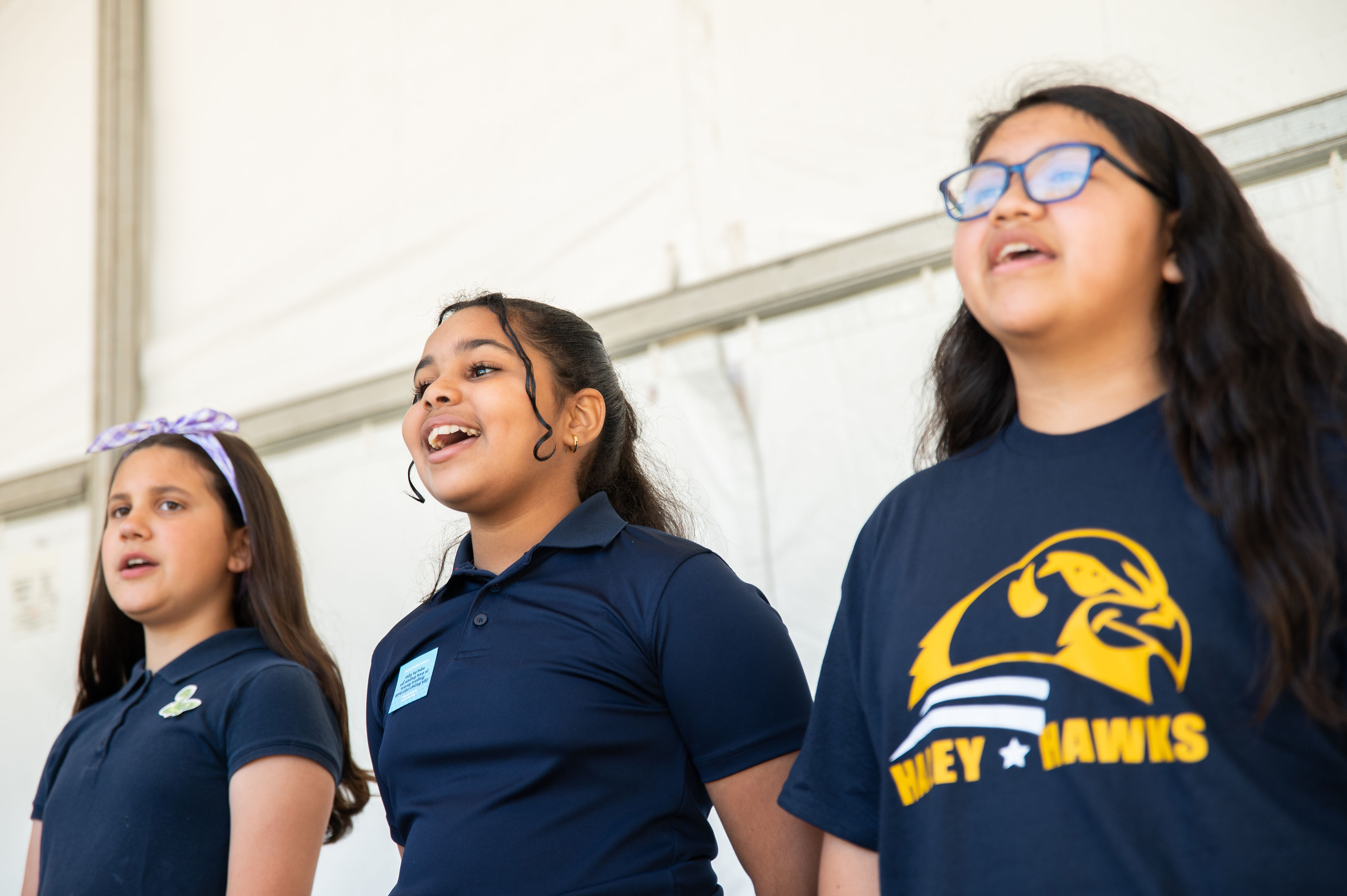 BOSTON (June 1, 2023) – EdVestors awarded over $460,000 in BPS Arts Expansion grants to 65 Boston Public Schools (BPS) to support equitable, quality arts education for the 2023-2024 school year. The citywide, public-private partnership expands and ensures equitable, quality arts instruction for all students. Since its inception in 2009, the initiative has increased the number of BPS students receiving arts education by 17,000 annually while emerging as a national leader in expanding access to arts education.
The grants were announced as part of the annual BPS Citywide Arts Festival, which is taking place this week from May 31st to June 2nd on the Boston Common. The three-day event celebrates the artistic talents of BPS students by featuring music, dance, and theatre performances from schools across the district.
"Congratulations to all the students who exhibited their artistic talents across the city this week," said Mary Skipper, Superintendent of Boston Public Schools. "A robust arts education is a key component of a well-rounded curriculum, and these grants will ensure that our students have equitable access to high-quality arts programs. As we continue to recover from the impact of the pandemic, arts play a pivotal role in helping students re-engage with their peers, teachers, and school communities, and improve their social-emotional skill development and overall well-being."
BPS Arts Expansion brings together local foundations, the school district, arts organizations, higher education institutions, and the Mayor's Office. These groups, working in tandem with students, families, and school staff, have allowed Boston to emerge as a national leader in expanding quality arts education. BPS Arts Expansion continues to focus on expanding access to equitable arts education and deepening arts experiences, while building systems to sustain a high level of arts education long into the future. 
"Arts education often gets overlooked, but its importance to the personal, academic and social-emotional development of youth cannot be overstated," said Marinell Rousmaniere, President and CEO of EdVestors. "Boston has become a national leader in arts learning opportunities, and this progress would not have happened without the enthusiastic support of BPS leadership, the Mayor's Office, and our committed funders and dedicated partners."
Core donors to BPS Arts Expansion include The Barr Foundation, The Boston Foundation, Linde Family Foundation, and The Klarman Family Foundation, which helps support this model public-private partnership that funds arts organizations and teaching artists in schools. In addition, Boston Public Schools has committed to over 23 new arts teachers at the high school level as part of the new graduation requirement. More information on BPS Arts Expansion is available at http://www.bpsarts.org.
ABOUT EDVESTORS
EdVestors' mission is to advance equitable, meaningful education that prepares every Boston student to activate their power and shape their future. We drive toward our mission by 1) activating people and resources, 2) learning and iterating in context, and 3) influencing system change. We believe that continuously attending to all three of our drivers ensures our activities will create impact. Since 2002, EdVestors has raised and invested over $42 million in school improvement efforts through EdVestors' Racial Equity Seed Fund, BPS Arts Expansion, the School on the Move Prize, Zeroing in on Math, and Career Pathways. Learn more at www.edvestors.org.

###
Media Contact:
Dominic Slowey
781-710-0014