Announcements
/

Boston Public Schools, EdVestors and Open Door Arts Come Together to Secure and Distribute Art Supplies for Boston Students in Need
Boston Public Schools, EdVestors and Open Door Arts Come Together to Secure and Distribute Art Supplies for Boston Students in Need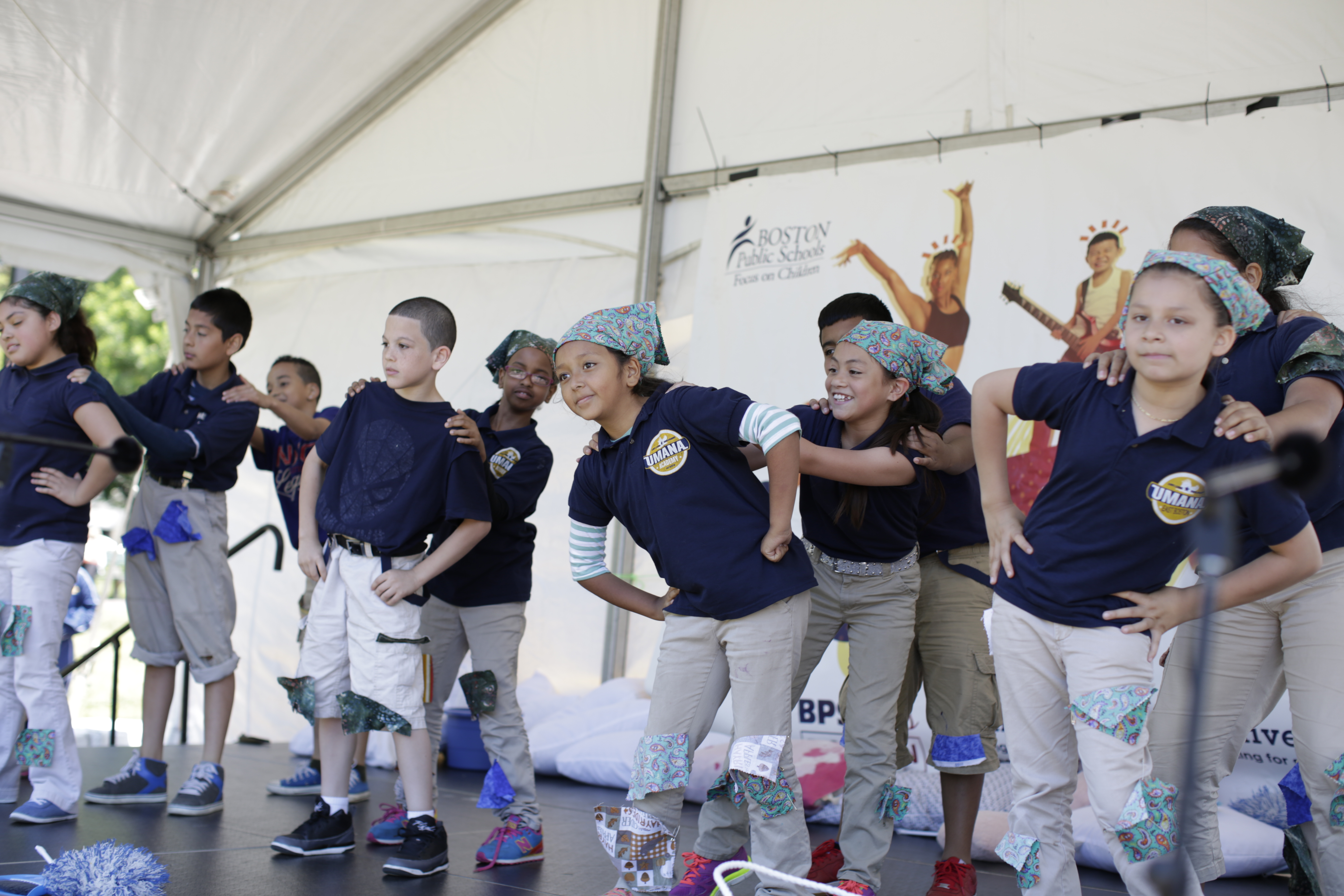 4,400 Crayola art kits will be distributed to enable creative expression critical to social emotional health during COVID-19 related school closures
BOSTON – May 20, 2020 – In response to the COVID-19 crisis, Open Door Arts, an affiliate of Seven Hills Foundation, and EdVestors have collaborated with the Boston Public Schools (BPS) Visual and Performing Arts Department – under the umbrella of the BPS Arts Expansion initiative – to provide access to art supplies to thousands of BPS students.
With financial support from the Wellington Management Foundation, the Liberty Mutual Foundation, and EdVestors, the partnership secured 4,400 art supply kits from Crayola.  The kits will be distributed to BPS students through the Boston Centers for Youth & Families (BCYF) and the YMCA of Greater Boston meal distribution channels with a focus on equity and need.
"The unprecedented school closures due to COVID-19 has required the collaboration of so many different partners to ensure that the physical, educational and social emotional needs of Boston students continue to be met," said Boston Mayor Martin J. Walsh. "BPS has undertaken an incredible effort to shift classroom activities to online platforms to ensure learning continues at home. Now, thanks to Open Door Arts, EdVestors and their donors – Wellington Management Foundation, and Liberty Mutual Foundation – we will be able to further engage our students in creative activities that are equally important for their social-emotional wellbeing. I want to thank everyone who helped make this exciting news possible."
Open Door Arts and EdVestors collaborated in this large-scale philanthropic effort in support of and in partnership with the BPS and its Visual and Performing Arts Department to secure the purchase and distribution of art supplies. The supplies are part of the Create-to-Learn Family Project Kits from creatED® by Crayola®, which include family project guides and animated videos in English and Spanish that families can play on their phones or any device that make the learning project instructions easy to do at the kitchen table.
"Crayola was an extraordinary partner in making the purchase and delivery of 4,400 kits possible during this unprecedented time," said Marinell Rousmaniere, President & CEO of EdVestors. "We are proud to work with our City, nonprofit and foundation partners to secure these much-needed materials for students. For the last ten years, through our BPS Arts Expansion initiative, EdVestors has been dedicated to bringing arts back into BPS in collaboration with classroom arts teachers, school leaders, teaching artists from our nonprofit partners, families, higher education and cultural partners, and funders. Now, in this time of great challenge, we are leveraging these networks to bring arts into the homes of children with the least access."
This effort will give many of Boston's families and students in need access to necessary supplies and tools to be creative, which are otherwise unavailable to them during school closures. The kits and materials will be divided equally and made available through BPS distribution channels including ten of the highest volume YMCA and BCYF food distribution sites and delivered directly as part of family care kits for students and families identified as having acute needs.
"BPS Arts Teachers and arts partners such as Open Door Arts have been providing online arts instruction knowing how critical it is for students to continue creating, imagining, and expressing themselves during school closures," said Nicole Agois Hurel, Managing Director of Open Door Arts. "However, we learned from teachers and families early on that many students lack access to basic art supplies. As a long-time partner organization with the BPS Arts Expansion initiative, we enthusiastically collaborated with EdVestors and the BPS Visual and Performing Arts Department to mobilize this large-scale effort that provides much needed art supplies and materials to students, including those with disabilities."
BPS Arts Expansion is a decade-long collaborative effort to expand quality arts education within Boston Public Schools by providing equitable access to arts learning experiences for all students. This public-private partnership, led by the BPS Visual and Performing Arts Department and EdVestors, involves a large and coordinated network of partners including schools, nonprofit arts organizations including Open Door Arts, foundations, higher education partners and the City. Since its launch, this initiative has ensured all elementary school students have access to weekly arts instruction during the school year (up from 67% a decade ago), nearly tripled access to arts for high school students and catalyzed hiring nearly double the number of arts teachers employed by the Boston Public Schools.
ABOUT EDVESTORS
EdVestors' mission is to increase the number of schools in Boston delivering dramatically improved educational outcomes for all students. EdVestors is a school improvement organization that combines strategic philanthropy, education expertise, and implementation support to help schools create the conditions for school change. EdVestors seeds promising ideas through the School Solutions Seed Fund, shines a spotlight on school improvement through the School on the Move Prize, and scales efforts to close opportunity and achievement gaps through three strategic initiatives: Boston Public Schools Arts Expansion, Zeroing in on Math and our newest effort to expand Career Pathways. Learn more at www.edvestors.org.
ABOUT OPEN DOOR ARTS
Open Door Arts, formerly VSA Massachusetts, is an affiliate of Seven Hills Foundation that provides innovative and inclusive programming, training, events, and exhibits designed to expand access, participation, and representation by people with disabilities in the arts. Each year Open Door Arts works with over 3,000 students, teaching artists, artists, educators, and leaders of cultural organizations to ensure our shared cultural community includes and represents all people. Learn more at opendoorartsma.org.
Media Contact:
For EdVestors
Travis Small
617-538-9041
For Open Door Arts
Alex Villanueva
863‑258‑1742