Announcements
/

Anonymous grant fills Boston elementary school with music
Anonymous grant fills Boston elementary school with music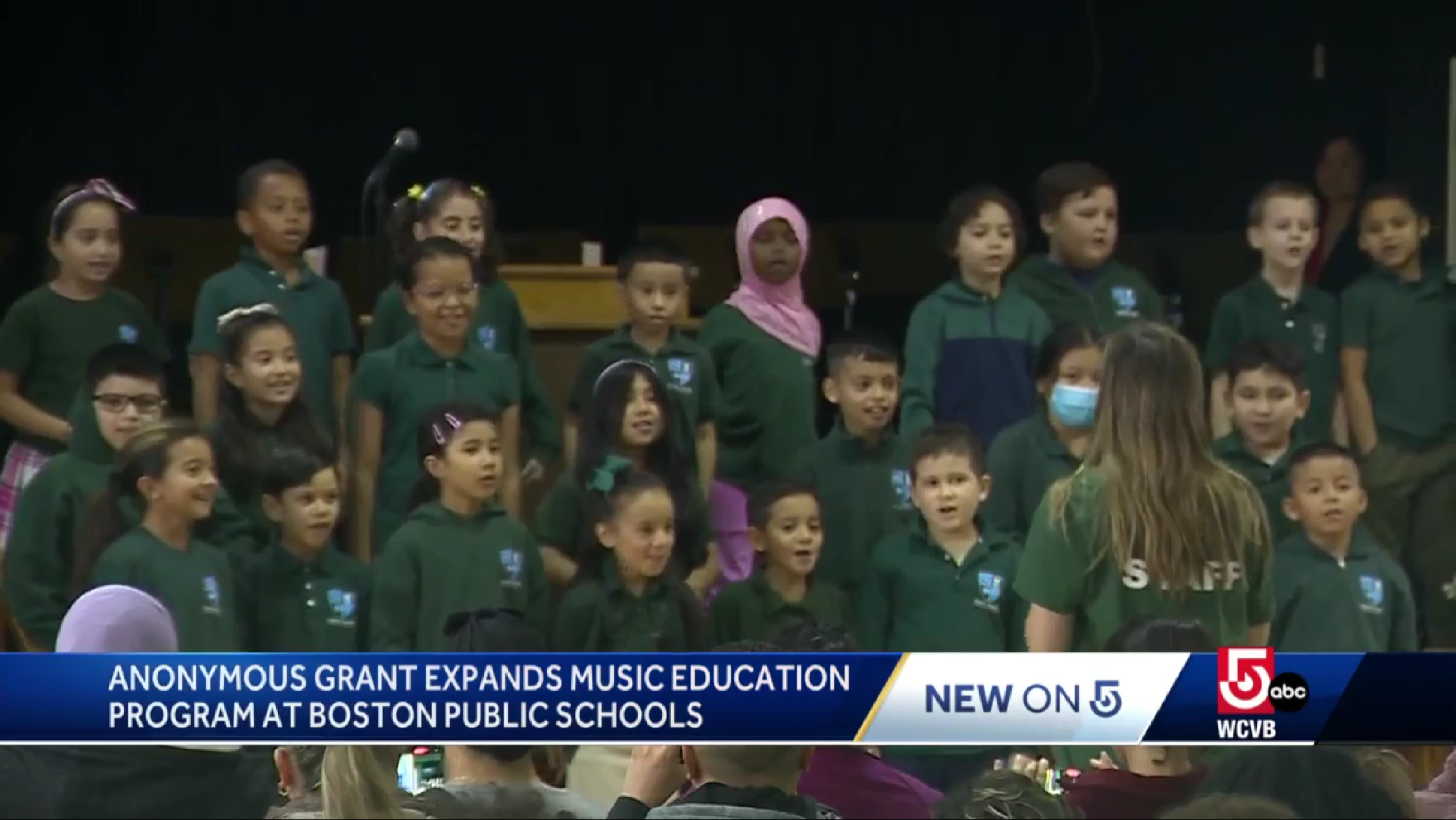 Inside the walls of Curtis Guild Elementary School, some of East Boston's youngest musicians are getting their first lessons thanks to a $1.65 million grant.
Emily Dawson, the music teacher at Guild Elementary, knows music and the arts are more than just learning the notes. It builds her students' confidence in themselves.
"I love seeing the difference of them today, they were ready to shine. You could see it. They were smiling, waving to their parents."
Now, an anonymous donation made through the help of EdVestors, a nonprofit group working to accelerate equitable learning opportunities in Boston Public Schools, will bring more music to students by providing access to private no-cost lessons, more instruments and more musical guest visits and workshops.
Read and watch the full story on WCVB-TV here.