Announcements
/

18th Annual School on the Move Prize Ceremony
18th Annual School on the Move Prize Ceremony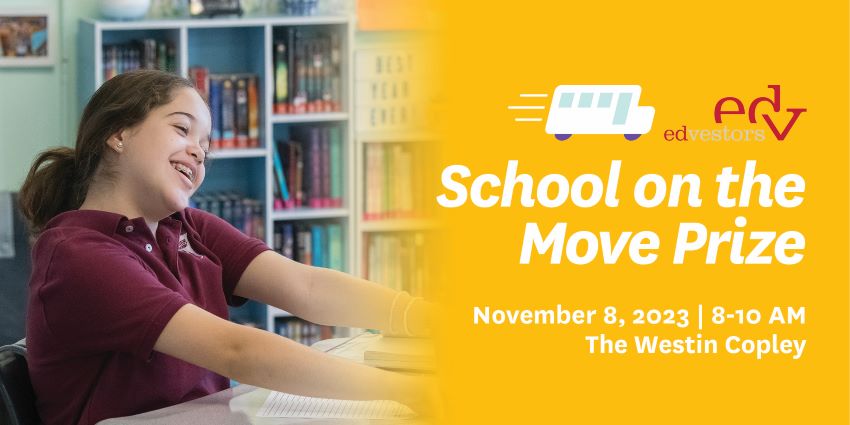 Each fall, the $100,000 School on the Move Prize recognizes some of the most improving Boston Public Schools. Acknowledging the tremendous effort needed to ensure every student in Boston receives a world-class education, we shine a light on those schools, leaders, and teachers who create and continuously improve learning environments where all students thrive.
In an open call for applications, schools built an evidence base demonstrating progress and described the strategies that helped them realize improvement over the past 3-5 years. We are thrilled to announce this year's finalists:
This event is free and open to the public. Please consider making a donation in support of Boston's improving schools. Breakfast will be provided.
EdVestors is committed to providing accessibility accommodations for all of our events. Please request disability or language accommodations in your registration at least two weeks prior to the event, or we may not be able to fulfill them. For accessibility questions, please contact Shay McIntosh at mcintosh@edvestors.org.
Habrá traducción al español disponible. Al registrarse, por favor háganos saber con al menos dos semanas de anticipación si requiere interpretación al español o contactando a Shay McIntosh: mcintosh@edvestors.org.
If you or your company would like to sponsor this flagship event, please contact Lorena Lopera, Vice President, Advancement and External Relations at lopera@edvestors.org or 617-585-5743.