Research & Insights
/

Incorporating Equity into EdVestors Work
Incorporating Equity into EdVestors Work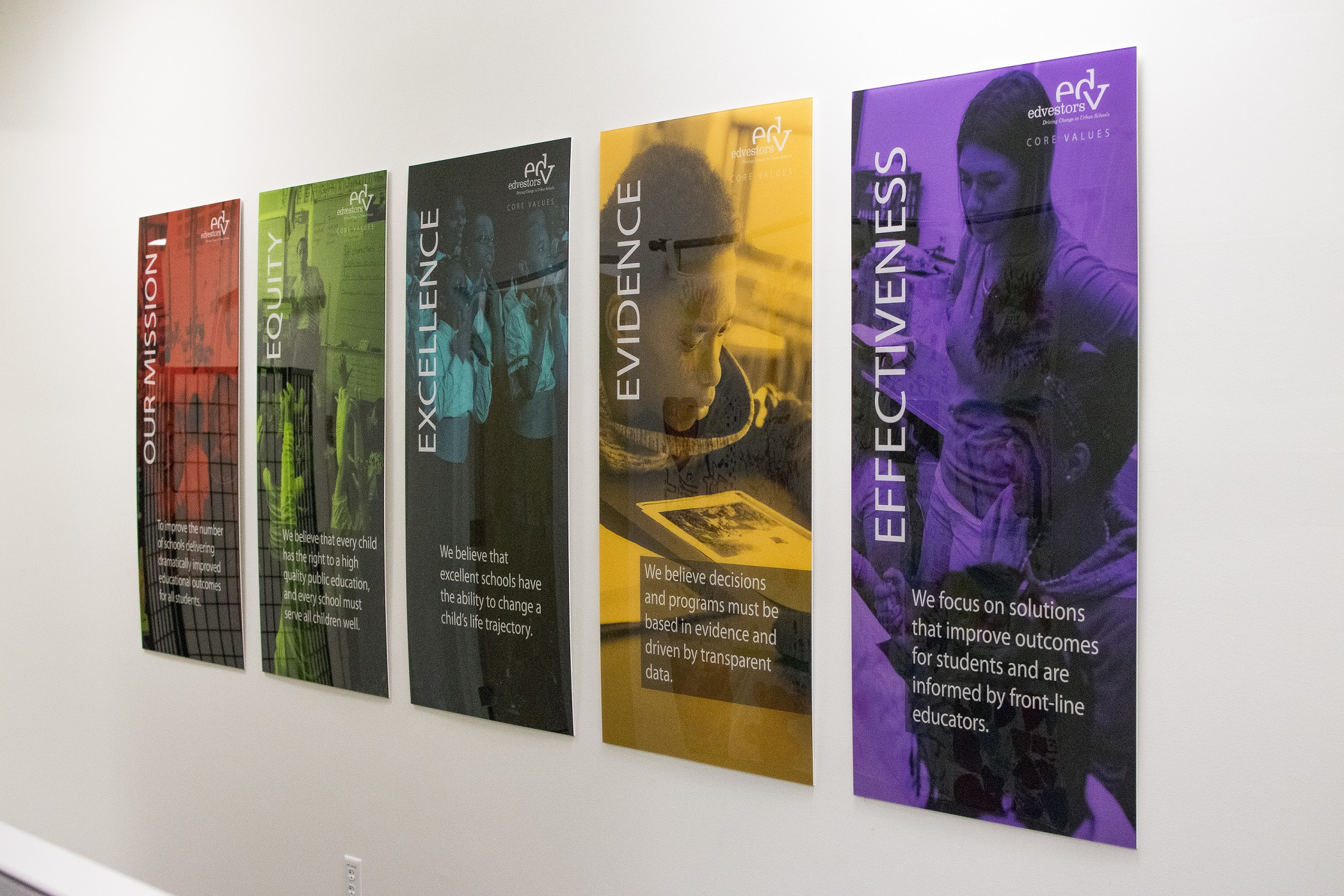 Equity is one of the driving forces behind EdVestors' work to improve educational outcomes for all students. We believe that every child has the right to a high-quality public education, and every school must serve all children well. Equitable educational opportunities provide the foundation for success in a student's journey towards academic, career, and life goals. By implementing an equity lens in our work, EdVestors strives to foster environments where high-quality learning is available to all learners.
How does equity inform our work?
Expanding access, building capacity, and supporting quality instruction ensure equity is at the core of our work. One example is through our strategic initiative Boston Public Schools (BPS) Arts Expansion.
Access
BPS Arts Expansion is a collaborative effort to increase equitable access to quality arts education for all BPS students by closing the arts opportunity gap. When BPS Arts Expansion first launched in 2009, 67% of students in grades preK-8 received a minimum of weekly year-long arts instruction. Today, 97% of preK-8 students receive weekly arts instruction, with nearly 17,000 more students accessing arts than in 2009. In 2009, just 26% of high school students received any arts and now that number is at 66%.
Capacity
In order to sustain equitable access, BPS Arts Expansion helped catalyze an increase in the number of arts teachers within BPS. Over the last decade, the number of arts teachers working in BPS has nearly doubled to 295. The commitment of school leaders to hire more arts teachers has been instrumental in providing students the opportunity to have access to in-school arts instruction. Today, a robust BPS Visual and Performing Arts Department provides invaluable professional development and tactical support to schools and teachers as they implement a vision for arts education in each of their buildings.
Quality
As we continue to push the needle on access, we have concurrently set our sights on improving and strengthening quality arts instruction. One of the dimensions of quality arts education as defined by BPS Arts Expansion stakeholders is culturally responsive arts education—content that is relevant and representative of the BPS student population. Additionally, BPS has made it a priority to embed Culturally and Linguistically Sustaining Practices (CLSP) in curriculum, pedagogy, and interactions within the district. We believe it is imperative that curriculum, particularly in the arts, reflect the rich diversity of cultures that surround us because so much of artmaking revolves around sharing and expressing one's identity. This year, EdVestors supported a partnership between Boston Children's Chorus and the BPS Visual and Performing Arts Department to create a music curriculum by collecting folk songs from the community. These songs are transcribed and recorded to become part of new choral music repertoire for grades preK-6. So far, 20 songs representing 6 languages have been collected and this new repertoire will become part of professional development for music teachers. The goal is to carry out similar work for all arts disciplines.
Responsibility
At EdVestors, we believe incorporating an equity lens is critical to best serving our students. We recognize the need for equity in public education and hold ourselves responsible in ensuring all our efforts – in the arts, in middle grades math, in career pathways – work towards improving equity in all schools. Equity in school improvement is a collective effort and we invite you to champion it through your work and to share and learn from the work of others.