Announcements
/

EdVestors CEO Honored with Arts Leadership Award
EdVestors CEO Honored with Arts Leadership Award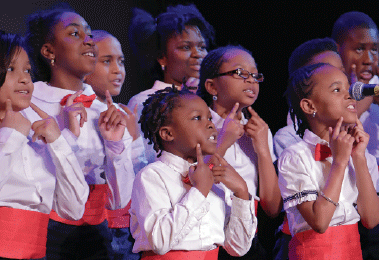 Laura Perille, President and CEO of EdVestors, will be honored by Americans for the Arts with the 2016 Arts Education Award. Presented each year since 2007, the Arts Education Award honors the best in arts education program design, execution, and organizational leadership.
Americans for the Arts is the nation's leading nonprofit organization for advancing the arts and arts education in America. These awards recognize the achievements of individuals and organizations committed to enriching their communities through the arts.
"Our Leadership Award honorees have distinguished themselves as tremendous leaders and passionate advocates for the arts and arts education," said Robert L. Lynch, president and CEO of Americans for the Arts. "These leaders have implemented innovative and transformative programs to strengthen the communities they serve, and their unwavering commitment to local, state, and national support for the arts is deserving of this recognition."
EdVestors serves as the lead partner for Boston Public Schools Arts Expansion, an initiative that since 2009 has expanded access to consistent, quality arts learning experiences for the city's 56,000 public school students by 50%. For more information on BPS Arts Expansion, read our newly released case study here.
All of this year's honorees are members of Americans for the Arts. They will be presented with their awards at the Americans for the Arts 2016 Annual Convention in Boston on Friday, June 17, 2016 from 12:00 p.m. to 2:15 p.m.
The five other recipients are:
Brad Erickson: Alene Valkanas State Arts Advocacy Award

Flora Maria Garcia: Michael Newton Award

Barbara Goldstein: Public Art Network Award

Michael Spring: Selina Roberts Ottum Award

Octavia Yearwood: American Express Emerging Leaders Award