Announcements
/

WBUR Edify Commentary on 2015 School on the Move Prize Winner Jeremiah E. Burke High School
WBUR Edify Commentary on 2015 School on the Move Prize Winner Jeremiah E. Burke High School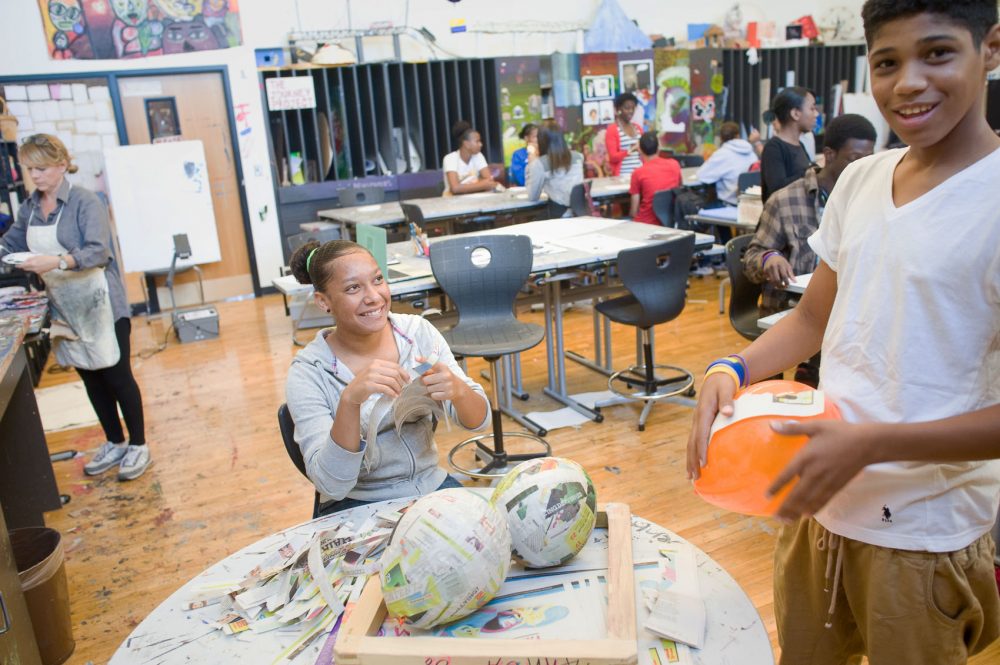 In "To Turn A School Around, Put Students At The Center"Laura Perille, President & CEO of EdVestors, and Chad d'Entremont, Executive Director of the Rennie Center for Education Research and Policy, discuss how the Jeremiah E. Burke High School sought to identify and address the root causes of previous academic failure in their school improvement efforts. From the article:
As the only Massachusetts high school ever to exit from state turnaround status, the 500-student Jeremiah E. Burke High School continues to see dramatic academic improvements, including more than doubling the rates of student proficiency in math and English Language Arts, in the face of what at one time seemed like insurmountable odds.

So what made the turnaround possible, in a school with historically high dropout rates, a persistently low graduation rate and multiple years of failing to meet the state's academic proficiency goals for students?
Read the full story here.