Research & Insights
/

Planting Seeds of Innovation in 2017
Planting Seeds of Innovation in 2017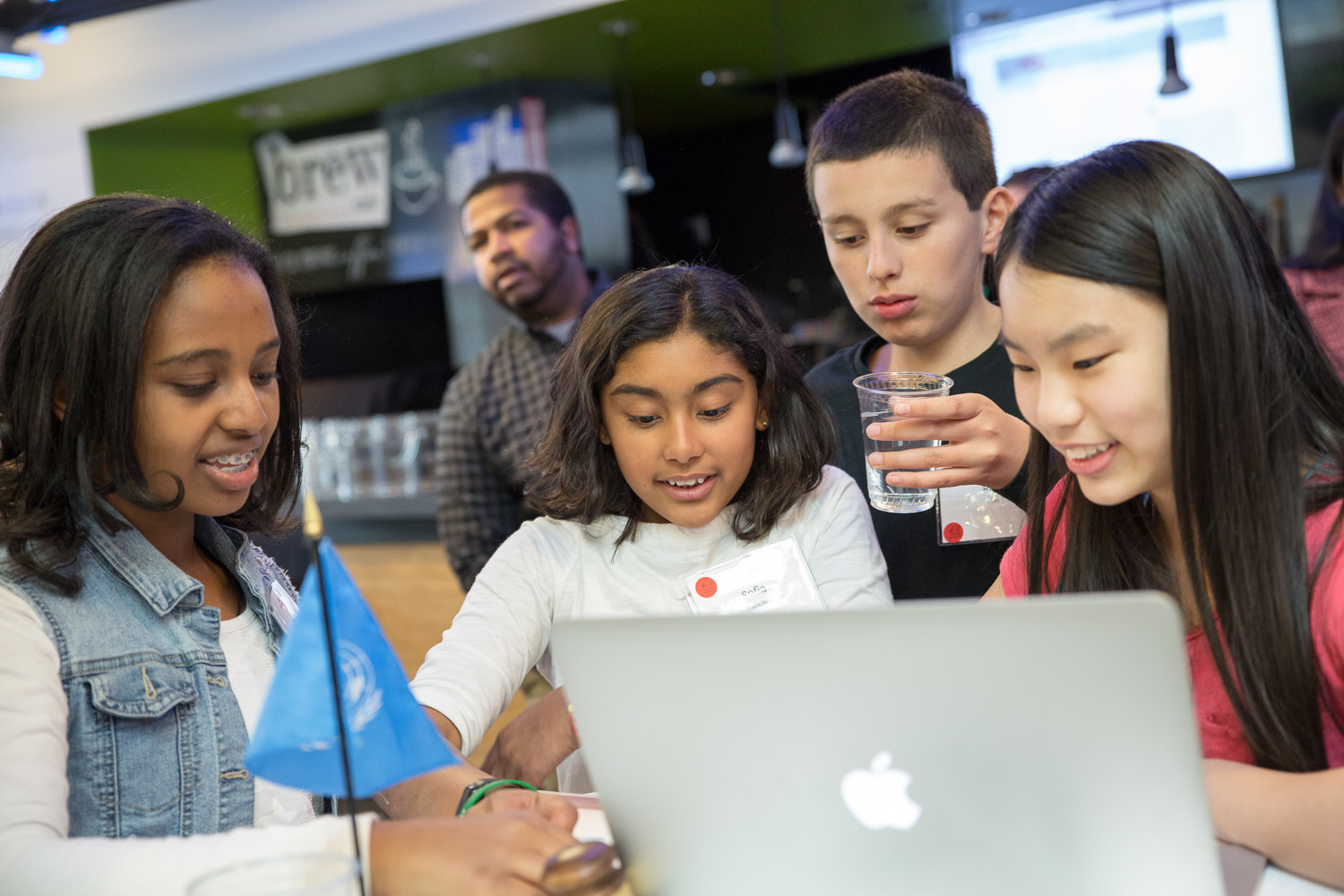 As we settle into 2017, we are hopeful and excited about the incredible learning supported through this year's Seed Fund Learning Grants. Now in its third year, the EdVestors School Solutions Seed Fund supports educators' innovative solutions to a wide range of challenges they face every day in their schools. Matched with flexible resources and tactical support, these educators are empowered to put their plans into action, to experiment, and to share their struggles and successes with a community of like-minded educators.
The Seed Fund is a valuable tool for understanding which urban education issues are most pressing in the minds of Boston's educators. This year, the Seed Fund is supporting initiatives that fall into three broad buckets: Deepening Professional Learning, Using Technology to Advance Learning, and Educating the Whole Child.
Deepening Professional Learning
Teachers are at the center of every student's experience in school and, research suggests, are the single most important factor in how much a student learns. Two initiatives in the 2017 Seed Fund are targeting the ongoing professional learning of our educators in very different ways: One supports current teachers to use available technology tools and rubrics to strengthen their own instruction, and the other creates a teacher certification pipeline for the paraprofessionals already assisting in classrooms across Boston.
These two distinct approaches reach teachers at different points in their professional careers and, by strengthening the practice of current teachers and preparing new teachers for the profession, have the potential to positively impact the learning of thousands of students.
Using Technology to Advance Learning
Technology is changing the way students learn and gather information, and many educators are tapping into new technologies that support students by reinforcing or re-teaching material, freeing up educators to work with students in smaller groups or on more complex questions. Three initiatives in this year's Seed Fund create new opportunities for learning through the use of technology, from teachers creating videos for students to watch on their long commutes to reinforce the material taught in class, to deep implementation of a blended learning model. Technology is also changing the workplace and the nature of the jobs today's young people will take on. This year's Seed Fund is also supporting a pathway for students to prepare for careers in today's fast-paced and technology-dependent fashion industry.
Each of these initiatives will provide models for what works and what challenges emerge that other schools can learn from as more classrooms and schools seek to make the most of technology in education.
Educating the Whole Child
EdVestors' recent best practice case study on the 2015 School on the Move prize-winning school the Jeremiah E. Burke High School, demonstrated the importance of creating structures for support for not only academics, but also the personal, social, and emotional needs of students. Removing barriers to learning and recognizing growth beyond standardized measures is critical to ensuring and understanding student success. In this spring's Seed Fund, four initiatives are looking beyond academics to do just that. Two initiatives are focused on working with students to build the skills and knowledge they need to respond positively to challenges, through culturally-relevant mentoring and a skills-based approach to social-emotional learning. Another seeks to work with parents before their preschool-aged children enroll in school to support them to act as their child's first teacher at home. The final initiative takes a portfolio approach to understanding student learning in order to recognize and assess not only the final outcome but the learning journey the student has taken.
By approaching learning through a holistic, whole-child lens, these grantees recognize that students and families benefit from more than just academic instruction to be successful in and out of school.
All nine of these initiatives are tackling school improvement and student learning from different directions and using different approaches. One of the great benefits of EdVestors' School Solutions Seed Fund is the opportunity for grantees to find common ground and share learnings, successes, and challenges—often bringing together teachers, school leaders, and nonprofit partners to learn, problem-solve, and build connections they may not otherwise be able to make. In addition to learning from each other, these educational innovators share their learnings and best practices with the broader education community through EdVestors' Annual Urban Education Showcase. We invite you to join us at this year's Showcase on April 12th. More information and the link to register are available here.
Alison Stevens is the Senior Director of School-Based Investments at EdVestors.