Research & Insights
/

Navigating Through the Arts: Bloomberg Arts Internship 2022 Arts & Culture Panel
Navigating Through the Arts: Bloomberg Arts Internship 2022 Arts & Culture Panel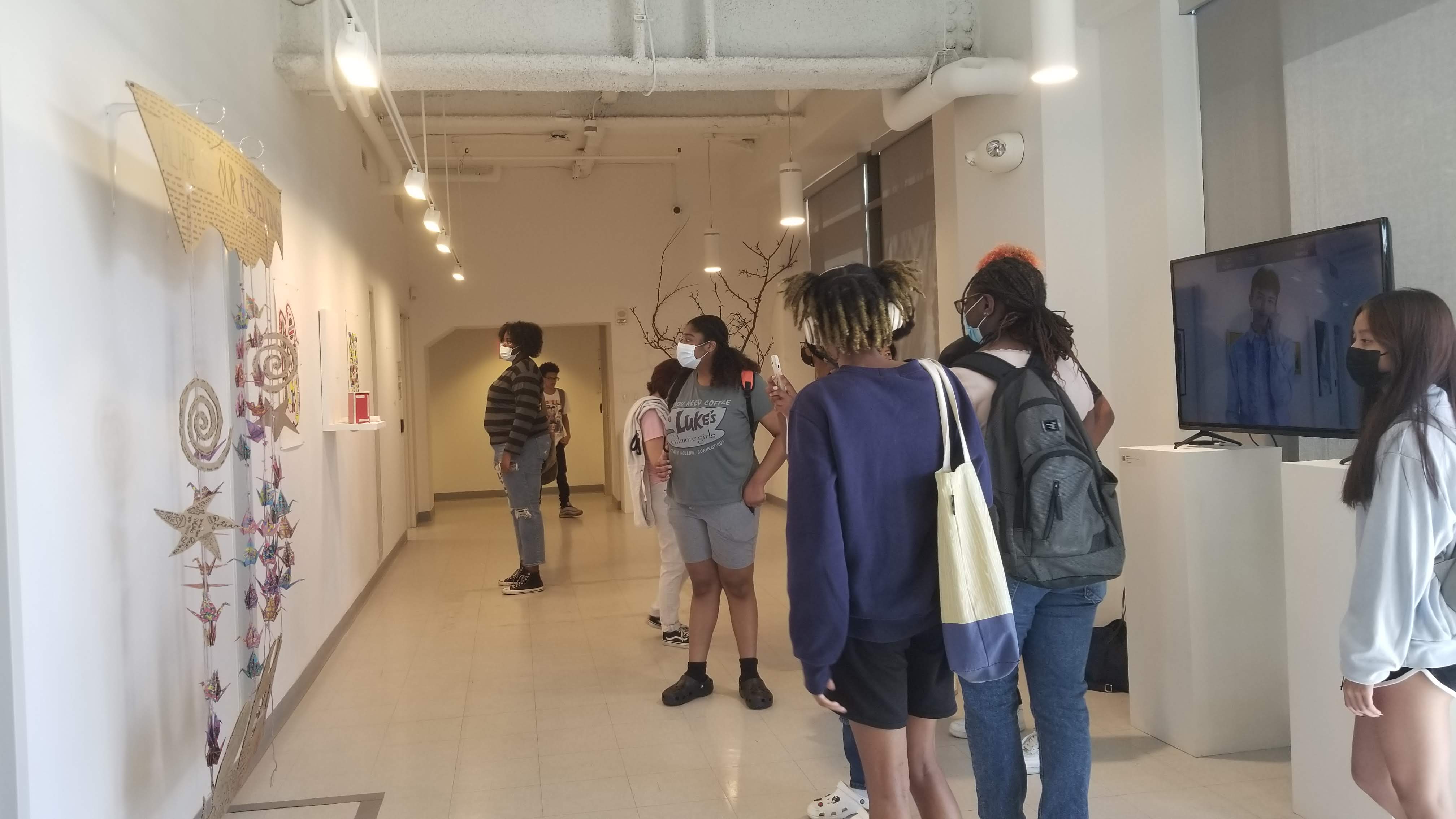 On August 12, 2022, the Bloomberg Arts Internship Program hosted its annual Arts & Culture Career Panel at the Pao Arts Center. It was an inspiring afternoon where interns were able to connect with five different artists and professionals to learn about navigating through professional spaces and various life paths in the art world, such as careers in graphic design, social work, dance, and hip-hop. 
Interns broke off into small groups to have more personal conversations with each panelist where they opened up about their individual gifts and passions. Each panelist responded with encouragement and shared wisdom from their own lived experiences about how to maintain that passion while maintaining respect for their artistic work and their role in the workplace. Hip hop/spoken word artist and Diversity, Equity, and Inclusion consultant, Paul Willis, encouraged interns to always follow their own instincts rather than cater to other people's expectations.
"Be unapologetically yourself and the right people will see and notice you."
Some panelists opened up about negative experiences at their workplaces. They expressed the need to learn how to advocate for themselves and their communities. Interns gained the tools to make sure their voices are heard in all spaces they enter. 
Because each panelist came from a different career background, interns could see the different ways they could integrate art into their personal and professional lives. Yesenia Mejia shared their experiences as a self-taught non-binary Mexican artist, community organizer, and social worker. As an artist, they focus on historical and political narratives, ancestral relations with the earth, and personal identity. Yesenia finds that this practice positively influences their mission to empower communities by addressing social determinants of health needs and providing accessible healthcare. Some of the interns were interested in pursuing careers in health, so these perspectives illuminated the possibilities of merging arts and medicine in powerful ways. 
Among the BAI 2022 interns, there were many musicians and performing artists. As the Senior Director of Development and External Relations at the Community Music Center of Boston, Jessica Chen shared how she has balanced her musical hobbies while working full-time in an arts organization. Although she now works in Arts Administration, her past musical experience includes playing piano, flute, and singing. Community Music Center of Boston is also one of our worksite partners for the summer so it was a special treat for interns to receive extra advice from their supervisor. When it came to performing arts and dance, Richard Futrell had much to say about commercial productions as a former Alvin Ailey dancer. Currently, he is the college and career coach for Boston Public Schools, so he was able to build great connections with our interns in a short amount of time. 
Alisha Harris has an impressive backlog of work experience within different professional industries. Some might say she was a career hopper before landing as a Senior Digital Experience Specialist in Multimedia at Charles River Laboratories. Her various interests led her to meet many diverse, influential people that helped her to grow as a creative and professional. Along with her technical insights into graphic design and animation, Harris was able to show interns how valuable it can be to explore all their interests even as they may change. Eventually, they can find their way into the art world.
Charlene Browne is a BPS Arts Expansion Program Assistant. Learn more about BAI here.