Research & Insights
/

At Fenway High, Math Detracking Leads to Incredible Growth
At Fenway High, Math Detracking Leads to Incredible Growth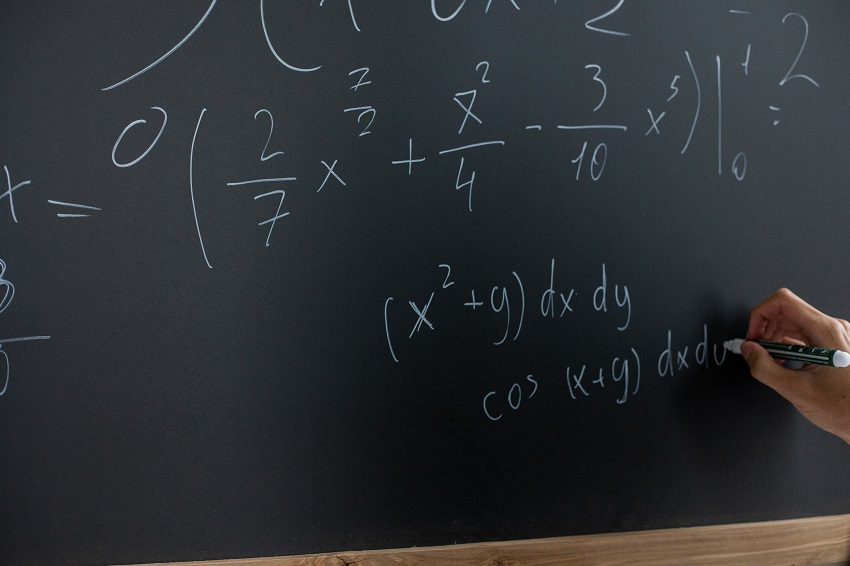 When Gina Sheehan started teaching 10th grade geometry at Fenway High school, she noticed something odd in the student data. The school tracked 9th graders into Algebra I or II based on their middle school transcripts: students who had already taken algebra were sent to the higher-level class, and those students were the only ones who had a chance of taking the school's most advanced math courses before college. That screened out most emerging bilingual students, because Sheltered English Immersion strands in middle schools were unlikely to offer algebra.
But Gina found no correlation between the track students were on and their 10th grade math MCAS score. Algebra II students were no more prepared for higher-level math courses than Algebra I students were. 
"You're telling me that because of where this kid lives and because of something that happened when they were 12, they can't get to calculus?" Gina asked. Fenway High decided to stop tracking 9th graders into different math levels. Instead, students learn together until senior year, when they can choose between precalculus, calculus, or statistics. 
After 3 years of this approach, Gina went back to the data. "We crushed it. Not just in ability scores, but our SGPs [student growth percentiles] were off the charts." In 2019, Fenway High was #11 in BPS for growth in 10th grade math. In 2022, they were #1.
Gina credits this success not to a curriculum shift but a mindset shift, for both students and teachers. "There is a culture of expectations. I think that happens when teachers collaborate and teachers hold each other accountable." 
For Gina, that accountability comes from Lorin Gerraughty, the other Math 1 and 2 teacher. "We plan everything together. We're responsible for creating the lessons based on the MVP curriculum. We're responsible for looking at data and letting that monitor how we move forward or whether we move forward. We get through curriculum because we're looking at data."
Gina is also supported by EdVestors' Zeroing in on Math initiative, which provides funding and a learning community for teacher leaders seeking to increase equitable math in their schools. With the aid of EdVestors and her fellow Zeroing in on Math teachers across Boston, Gina is tackling multiple obstacles on the path to higher level math.
This year's skills quizzes and exit ticket data showed a problem. Some students who did all their homework and came to office hours still weren't improving. They struggled with some of the basics of number sense: multiplication, division, graphing a line, number facts. It was getting in the way of their ability to learn higher level math. 
Other Zeroing in on Math teachers told Gina about their success with math intervention blocks, but Fenway High doesn't have an intervention block in its schedule. So Gina and Lorin decided to carve out the time themselves by creating a twice-a-week math elective for 9th and 10th graders. Students work through sample problems with volunteer student tutors (another strategy that multiple Zeroing in on Math schools are testing) and drill multiplication tables on online math software. 
These foundational skills are crucial to set up students given Fenway High's growing early college program. 11th graders take Math 3 concurrently with College Algebra, taught by a UMass Boston professor. When the pandemic began, Gina dove into Clearinghouse data on college outcomes for Fenway graduates. She realized, "This classroom is it. I have the ability to change trajectories and I have the ability to harm where students are going."
In Gina's opinion, schools should be focusing on accountability and curricular literacy for teachers. "If you create the culture that it's cool that your teachers expect this of you, then kids start to believe in themselves more too."
Her 9th-grade students agree. "I like the math experience here. It goes fast, but it's good when it goes fast," reports Makiya.
"Every time I get a low score, [Gina] is like, 'Go do that again,'" Divan says.
Does he wish Gina was easier on him?
"No, because if she was I wouldn't do it."