Research & Insights
/

A culture of high expectations drives instructional practice
A culture of high expectations drives instructional practice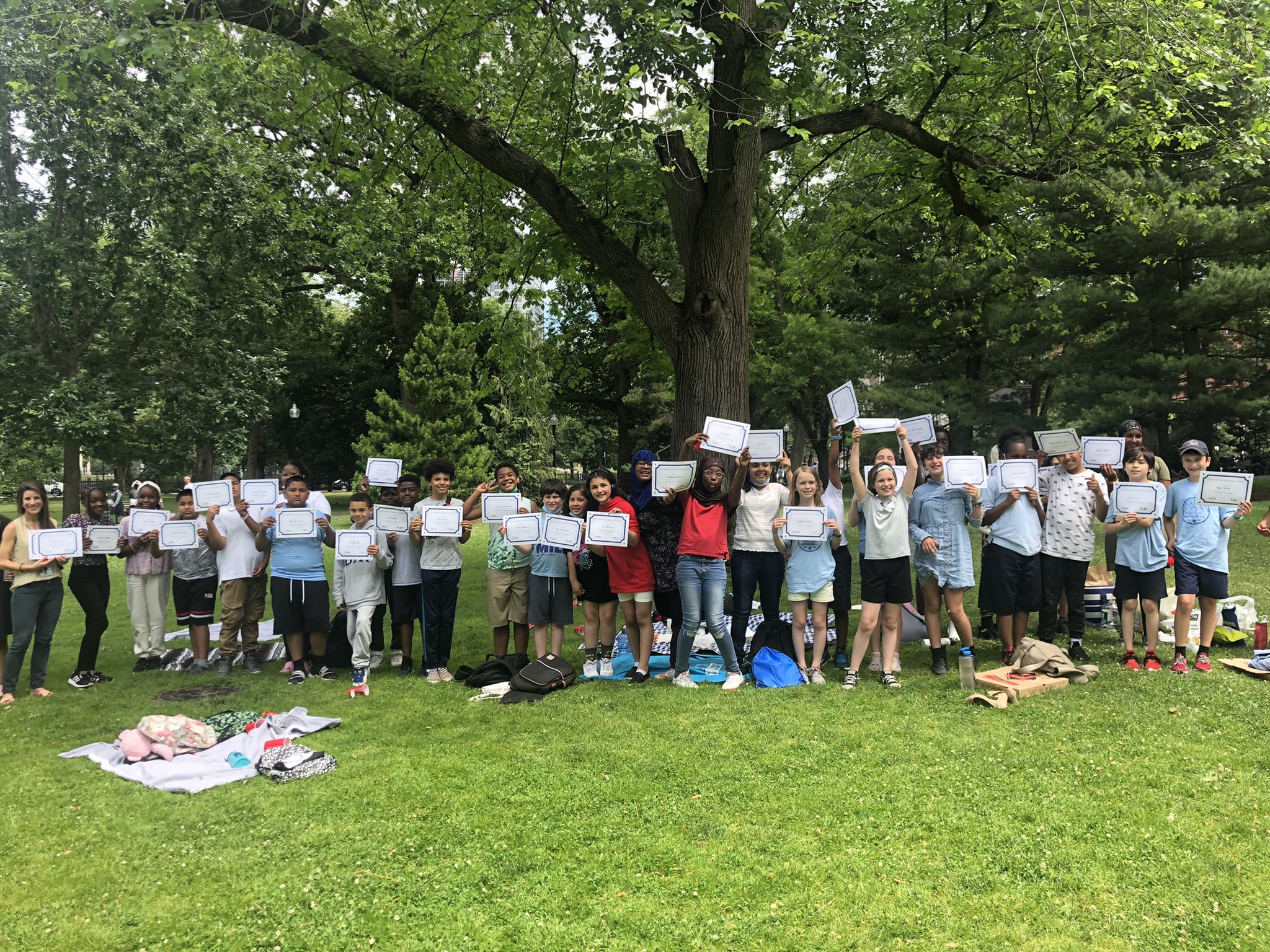 EdVestors' School on the Move Prize serves to highlight the strategies of Boston's most improving schools. Through years of research, EdVestors and the Rennie Center have identified key practices that enable schools to improve and sustain progress. The ten schools in consideration for the 2022 School on the Move Prize exemplify these practices in their pandemic recovery efforts.
At Ellis Mendell Elementary in Roxbury, the belief that all students can achieve at high levels has powered the school's move to full inclusion for students with disabilities and its deep investment in racial equity work. A 2012 data review of the school's substantially separate special education classrooms revealed that the strand, which was disproportionately Black and Latinx, didn't provide rigorous instruction. In response, the school developed and implemented an inclusion model that ensures all students are educated in general education classrooms staffed by multiple certified co-teachers. Critical to their success is the "What I Need" Block, which provides individualized enrichment and intervention time.
With an inclusion model in place, the Mendell began building a culture of high academic standards for all students. The Instructional Leadership Team designed an Excellence in Teaching observation tool for teachers to provide one another feedback. Teacher planning time is used to ensure curriculum rigor, examine student work, and analyze disaggregated data. These planning sessions apply Dr. Gholdy Muhammed's racial equity-focused literary pursuits to all lessons with the help of coaches from Little Uprisings.
This fall, teacher leaders at Charles H. Taylor Elementary in Mattapan noticed that student standardized test scores were much lower than their classroom grades. Lessons were over-scaffolded—students weren't being asked to do difficult tasks or read complex texts. The Instructional Leadership Team (ILT) concluded, "If we use the excuse that our students are behind, they will never catch up."
The ILT began conducting walkthroughs to measure use of rigorous tasks in the classroom. All teachers meet weekly to analyze student performance and target specific skills. The school also invested in an 18-hour professional development process on implementing high-quality curriculum with SchoolKit. Teachers focused on facilitating academic conversations instead of lecturing. Reflecting this deep work, third and fourth grade student growth on the MAP assessment between fall '21 and winter '22 was at the 99th percentile for both math and ELA.
Learn more about the School on the Move Prize here. Click here for more information on the School on the Move Prize Ceremony on October 26, 2022 at the Westin Copley.
Read the next post "Educators invest the entire school community in the vision for the school" featuring Gardner Pilot Academy and Jeremiah E. Burke High School here.