Announcements
/

Laura Perille walked unusual path to interim superintendent
Laura Perille walked unusual path to interim superintendent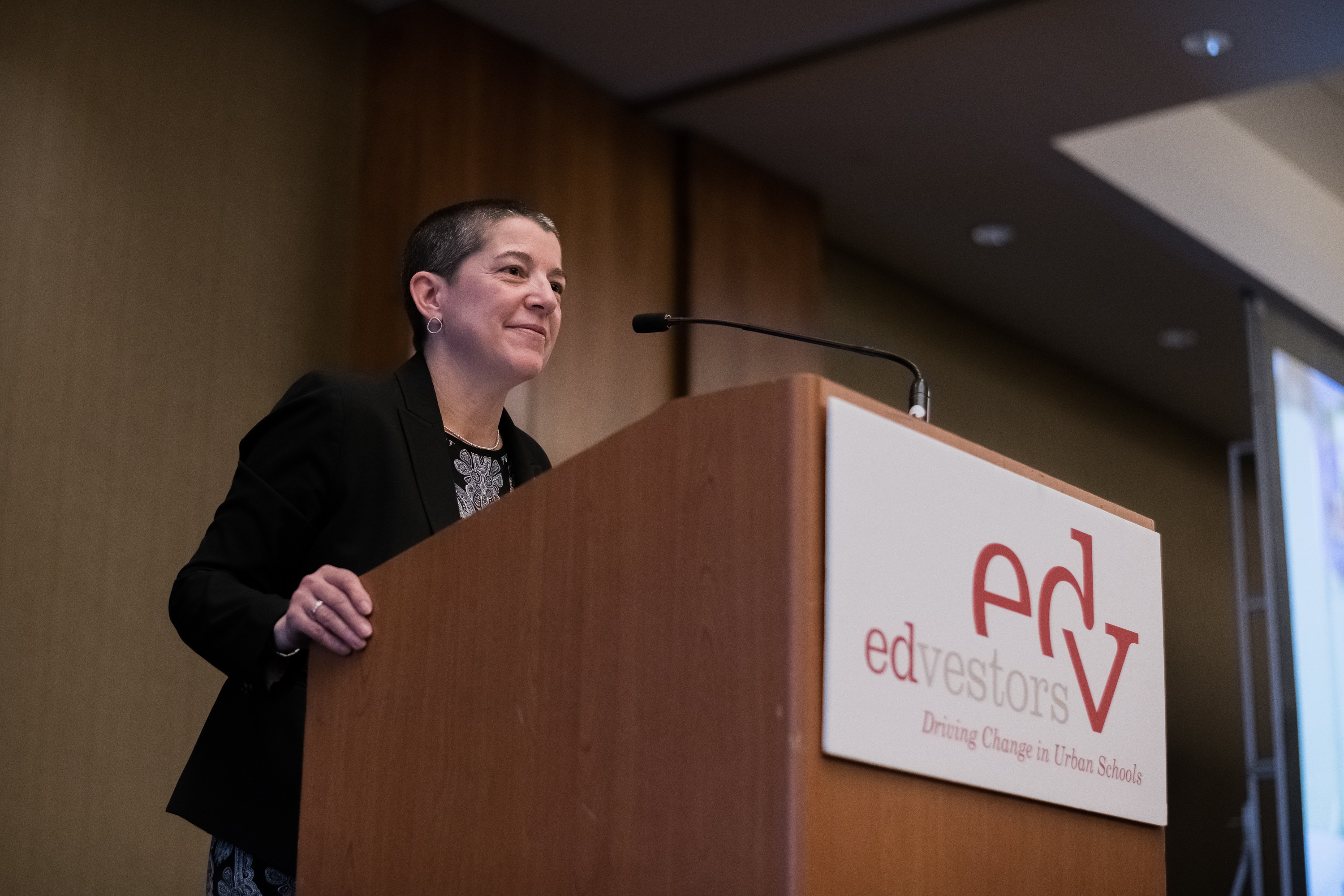 The July 16, 2018 Boston Globe article, "Laura Perille walked unusual path to interim superintendent", profiles former EdVestors CEO, Laura Perille, and describes her appointment to Interim Superintendent of Boston Public Schools by Mayor Martin J. Walsh and the Boston School Committee. From the article:
[E]ducators who have worked with Perille at EdVestors, a small Boston education nonprofit where she was chief executive, say her nearly two-decade quest to help improve the school system has provided her with insight into what works and doesn't work and a strong understanding of how competing interests across the city can aid or undermine policy initiatives.
They praise her emphasis on collaboration, her laser focus on data, and her nonjudgmental way of helping people challenge their thinking and identify solutions. And as the mother of two Boston public high school graduates, Perille also keeps family engagement at the forefront of her thinking, they said.
Read the full article here and learn more about the transition, click here