Announcements
/

BU Blog features Karen Levin and Math Labs
BU Blog features Karen Levin and Math Labs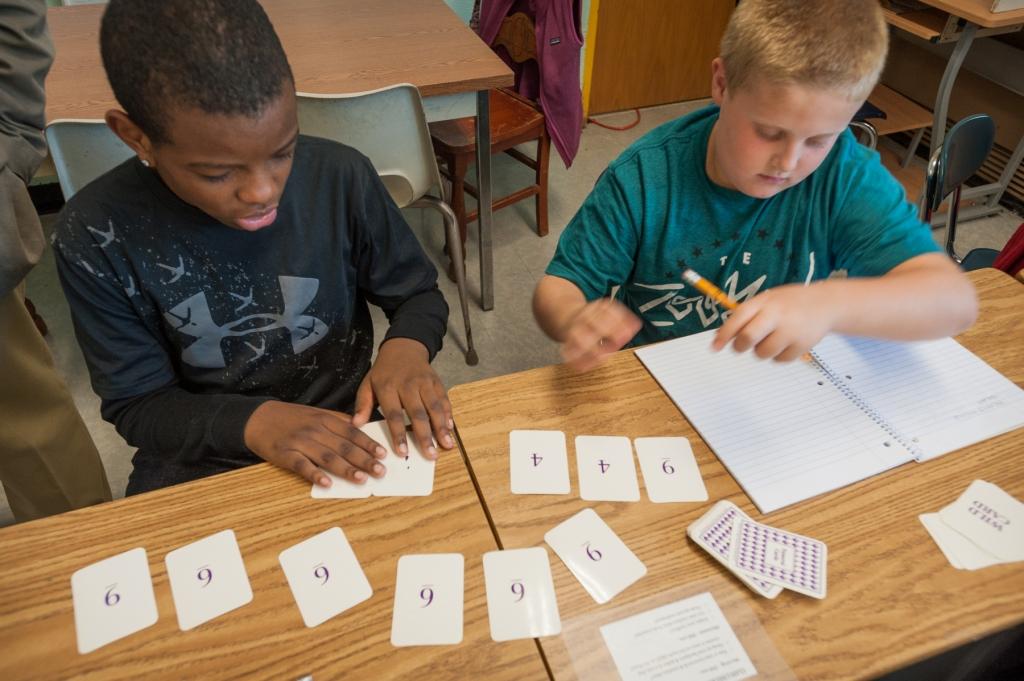 A recent post on the Boston University School of Education's blog talks about Dr. Lynsey Gibbon's Math Labs, a unique, collaborative professional development experience for math teachers that received Seed Funding in 2016, and an expansion grant for the 2016-17 school year. The article also includes several quotes from Karen Levin, Director of Zeroing in on Math at EdVestors.
From the article:
"I'm not a math person." This sentiment is part of a culture that Karen Levin says we've largely embraced as a country. "If you're at a dinner party and the bill comes, it's acceptable for you to say, 'Oh I'm not good at math, someone else do the tip.' But it wouldn't be as acceptable to say something like, 'I can't read.'"

Ms. Levin, the Director of an EdVestors initiative called Zeroing in on Math, says that it's become more or less socially acceptable, primarily for adults, to dismiss these sorts of situations by admitting to their mathematical shortcomings.

She said this gap in proficiency occurs in school-aged children as well, including in Boston where only one third of eighth grade students had previously demonstrated grade-level proficiency in math.

"This shuts the doors on a lot of students for certain opportunities," Ms. Levin said. "They can't necessarily be nurses or doctors or engineers or go on to business school if they don't have that math proficiency."

To counteract this problem, EdVestors, a school improvement organization, has launched and invested in a number of initiatives aimed at "ensuring more students are prepared for rigorous high school academics and success in college and career."
Read the full article here, and learn more about Zeroing in on Math here.