Director, Finance and Operations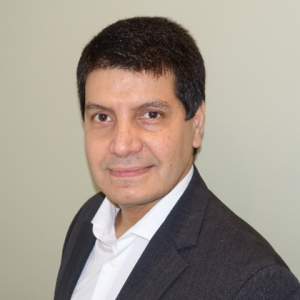 Francisco Marriott joined the EdVestors team in March 2021 as Director of Finance and Operations. He is a senior executive and entrepreneur with over fifteen years of experience in financial planning & analysis, corporate finance, consulting, and management. Prior to joining EdVestors he has most recently been the CEO of infico, a start-up financial consulting firm specializing in cash recovery. Previously, Francisco was head of finance and operations and co-founder of PlaceMe, a co-living start-up based in Boston. Francisco's past corporate experience includes work in mergers & acquisitions at CVS Health, valuation of illiquid securities at Wellington Management, and intangible assets and business valuation at EY.
Throughout his career, Francisco has been involved in diversity and inclusion efforts within the corporations for which he has worked as well as at non-for-profit organizations in the Boston area. He was member of the Association of Latino Professionals For America (ALPFA) Boston Executive Board, and Vice President of Student Affairs of the ALPFA Boston Chapter, and he is a board member of Roxbury Prep Uncommon Schools, a Boston-based charter school. Francisco holds an MBA in Finance from Brandeis University, an MA in Economics from Boston University, and a BS in Economics and Business from ESPOL in his native Ecuador. Francisco lives in Needham with his wife and two kids, and their dog Chewbacca.