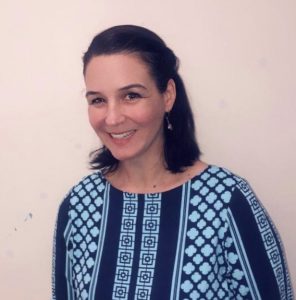 Heidi Guillerault Achour has been teaching full-time in Boston Public Schools for 15 years.  She was a 5th grade classroom teacher in Roslindale for the past 13 years, and has recently become the ESL/Learning Specialist at the Harvard-Kent Elementary in Charlestown.  When teaching students about math, she believes that her role is to facilitate collaborative learning among her students, and seeks to find new ways to make math a part of their everyday lives.  Heidi also believes that no matter where you begin your math journey, there is always a way to move forward. She received her Bachelor of Arts from Florida State University, her Masters of Education from UMASS Boston, and took her special education coursework through Salem State.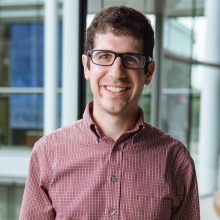 Josh Benjamin teaches first grade SEI at William E. Russell Elementary School in Dorchester, MA.  He has also taught in Lawrence, as well as on the Pine Ridge Reservation in South Dakota as part of Teach for America.  In 2015, he received a Fulbright Distinguished Award in Teaching to study best practices for English language learners in England.  Josh graduated from Tufts University with a BA in International Relations and French and completed a Master of Arts in Teaching at Clark University.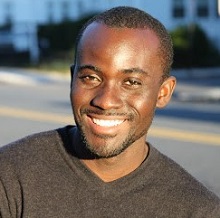 Roosevelt Brown teaches grades 6-7 math at Bridge Boston Charter School in Roxbury.  He has worked in urban education since 2008, initially, as an Academic Mentor for middle and high school students in Lawrence, MA.   Roosevelt earned a Master of Arts in Teaching from Brandeis University and thereafter completed a Teacher Residence through the Teacher Lunch Project at Match Education.  He taught fourth grade for two years in Salem Public Schools before transition to his current role at Bridge.  Roosevelt emigrated from Liberia and grew up in Philadelphia.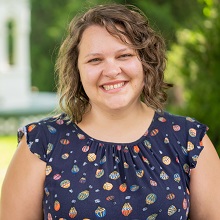 Caitlin Fleck teaches 5th grade math at Dudley Street Neighborhood Charter School (DSNCS) in Roxbury, MA. Caitlin is a member of the Internal Leadership Team and works to make sure students are making meaning when working with both literacy and mathematics. This style focuses students on the "why" instead of just the "what" of mathematics. From 2016-2018 Caitlin was a Boston Public Schools Math Facilitator at her building. She would attend professional development meetings led by the district math department, and spread the knowledge and strategies taught there, to her fellow math teachers at DSNCS.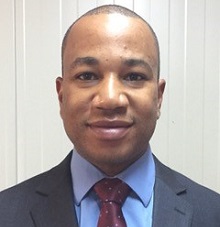 Brian Gaines teaches 3rd-6th grade Science and ESL at the Hurley School in the South End. He previously spent about 6 years teaching 1st grade in Boston where he built a passion for a helping students build a strong math foundation. Brian also grew up in Boston and attended Boston Public Elementary Schools. He has a degree in Hospitality Administration from BU and got his Masters in Education from UMass Boston through the Boston Teacher Residency program.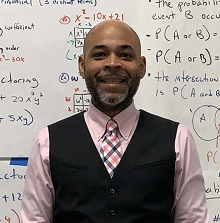 Juan Gomez teaches Math 2 for 10th graders at the Margarita Muniz Academy a dual language school in Jamaica Plain. Juan has taught mathematics at the high school level for over 20 years in a wide range of districts in New York City, Connecticut and Massachusetts. Juan earned a Bachelors of Science at Mount Saint Mary college in Newburgh, NY and his Masters of Arts in Teaching at Simmons University in Boston, MA. During Juan's many years of teaching he has always embody the idea of continuous professional and personal growth.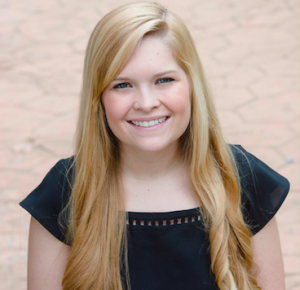 Courtney Gough teaches Math 2 and Precalculus at Another Course to College in Hyde Park, MA. Here, she plans and implements school-wide math interventions and focuses on creative approaches to help students work collaboratively and recognize the significance and beauty of mathematics. She is particularly interested in teaching mathematics for social justice and studying the intersection of education policy and the everyday work of teachers. During the 2016-2017 school year, Courtney started a chapter of the National Honor Society at her school to develop student leadership skills, opportunities for service, and promote academic excellence. Courtney also serves as a Knowles Fellow, a national network of beginning math and science teachers working together to improve math and science education in the U.S., and a BTU/AFT Teacher Leadership Fellow. Courtney graduated from Michigan State University with a BA in Mathematics and a Master of Arts in Teaching and Curriculum with specializations in Mathematics Education and Socio-Cultural Perspectives in Teaching and Learning.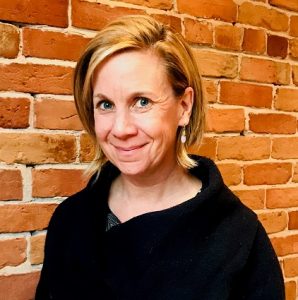 MaryBeth Hamwey has been a 4th Grade teacher and the Math Facilitator at the Patrick J. Kennedy Elementary School in East Boston for the past 13 years.  Since 2014, she has also been the Lead Teacher for the school.  MaryBeth has been focusing on teaching for deeper meaning and responsive small group instruction.  She has also been proud to lead the school's ELA and Math data cycles and is a multiple-time recipient of the Sontag Prize for Urban Education while also taking a lead in fundraising activities to support the PJ Kennedy's mission.  MaryBeth lives in the community where she works and is the proud parent of three current Boston Public Schools students.  She earned a Bachelor of Arts at St. Michael's College, and a Masters Degree in Applied Sociology and Forensic Services at the University of Massachusetts at Boston.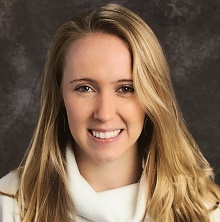 Kelsey Manns teaches 9th grade math at Neighborhood House Charter School in Dorchester, MA. Kelsey has been part of the founding group of educators that are developing the high school at NHCS. Kelsey also serves as the 9th grade team leader, playing a role as an advocate and coordinator for colleagues on her team. Kelsey graduated from Westfield State University with a BA in Mathematics and Secondary Education certification. Kelsey received her M.Ed in Secondary Mathematics Education at Boston University. Kelsey is dedicated to helping students develop skills that can be applied in future education and career opportunities.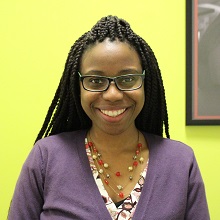 Daphné Norvin currently teaches 3rd grade at the Eliot K-8 Innovation School in Boston, MA. As a member of the Math Leadership Team and a Math Facilitator, she collaborates with members of the school community and beyond to promote math engagement and literacy for all students. She began teaching in Houston, TX as a Teach for America corp member. A former Boston Public Schools K-12 student herself, Daphné graduated from Boston University and received a B.A. in Ancient Greek and Latin and a Master's in Education Leadership and Policy Studies.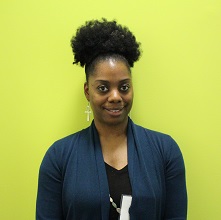 Nadine O'Garro is the grade 6-12th Instructional Math Coach at the Dearborn STEM Academy in Roxbury, MA. She provides regular coaching and feedback to teachers and resident teachers on their practice. Nadine supports teachers in implementing high leverage practices and instructional strategies that are effective with diverse learners. Nadine has been a Boston Public School teacher for more than a decade. She earned her BS in Business Management and Entrepreneurship, received a Master of Arts in Education from UMass Boston and is currently pursuing her Ph.D.
Luisa Sparrow teaches 4th and 5th grade special education at the Oliver Hazard Perry School in South Boston, MA. She serves as the team leader of the program for students with intellectual impairments at the Perry School and is committed to ensuring that students in all types of classroom settings have access to quality math instruction. Luisa began teaching in a small ranching community near Rio Grande City, TX, and has also taught in Costa Rica, Philadelphia, and Delaware. Luisa graduated from Cornell University with a BS in Human Development and completed a Master of Education in Harvard Graduate School of Education's Language and Literacy program.
Beverly Timothy is a 4th/5th grade educator at the William E. Russell School in Boston, MA. She is committed to educating all children and helping them overcome barriers that impact their learning. Miss Timothy holds a Master's Degree in Urban Education from Wheelock College, and a certification in English as a Second Language (ESL).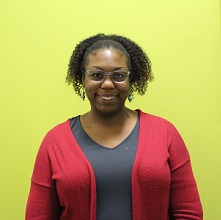 Danielle Withrow teaches 3rd grade at the Phineas Bates Elementary School in Roslindale, MA. She teaches math to a full-inclusion classroom in which she values and treats each student like a real mathematician. She believes students should productively struggle with math tasks and that students learn best when they are comfortable making mistakes and learning from them. Danielle graduated from Bentley University in 2007 with a Bachelor of Science in Management and entered a career in the Information Technology (IT) field. She worked in the IT field for seven years, after which, she decided to pursue a career in education. From 2014-2015, Danielle was a Resident in the Boston Teacher Residency and received her Masters of Education from the University of Massachusetts. Abner Zorrilla, Margarita Muñiz Academy, Grade 12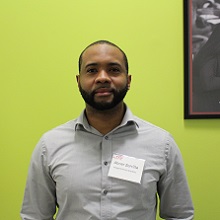 Abner Zorilla is a founding math teacher at the Margarita Muniz Academy, a dual language high school in Jamaica Plain. Abner has over 17 years in public education, serving  7 years as a high school teacher of mathematics and 10 years as a behavior specialist. Abner grew up in Boston and graduated from Boston Public Schools system. He has earned a Bachelors of Science degree in Mathematics from  Biology and a Master's degree in Secondary Mathematics Education from the University of Massachusetts Boston through the Teach Next Year program. Abner hopes to someday remove the societal myth from the minds of our youth that  you have to be born with the "good in math" gene in order to be successful in math.
Senior Fellows: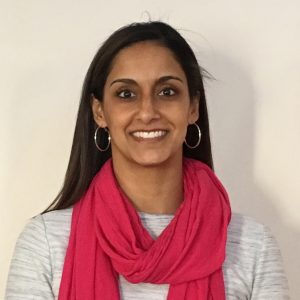 Aadina Balti Goncalves is Lead Teacher at the Mason Pilot School in Roxbury, MA. In her role, she works as an Inclusion Specialist, co-teaching math in grades 2-4; an ESL teacher; as well as the school's data coordinator and curriculum coach for grade 2-5. Aadina was a Teach Plus Policy Fellow from 2011-2012 where she advocated for policies to improve teacher preparation programs and mentor selection. She graduated from Colgate University with a BA in Sociology and Anthropology, received a Master of Arts in Teaching from Tufts University and a Master of Education in Special Education from the University of Massachusetts at Boston.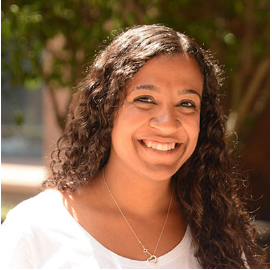 Jara Richards teaches 5th and 6th grade math at Conservatory Lab Charter School in Dorchester MA.  She serves as the middle school math teacher leader and is part of the school's Instructional Leadership Team (ILT).  Jara pushes her students to truly engage in mathematics by collaborating, problem-solving, and persevering as they work through rigorous math tasks.  Jara graduated from Quinnipiac University with a BA in sociology and a MA in elementary education.
Jeremy Scott is a founding 5th grade math teacher and serves as the team lead for his grade level at UP Academy Holland in Dorchester, MA. With black men making up only 2 percent of the teaching profession in the American public school system, he is motivated in ensuring that students are seeing teachers that look like them. When it comes to math education, Jeremy believes that problem-solving and conceptual understanding is key for students in developing their love of learning and love for math. Currently, he is working with his school in targeted math instruction to support all students at different levels. Jeremy graduated from University of Florida and then received his Master's in Elementary Education from UMass Boston through the Boston Teacher Residency program.