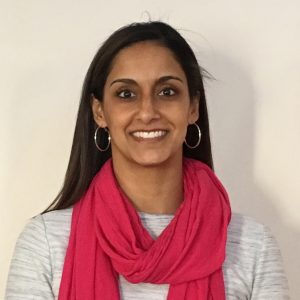 Aadina Balti Goncalves is Lead Teacher at the Mason Pilot School in Roxbury, MA. In her role, she works as an Inclusion Specialist, co-teaching math in grades 2-4; an ESL teacher; as well as the school's data coordinator and curriculum coach for grade 2-5. Aadina was a Teach Plus Policy Fellow from 2011-2012 where she advocated for policies to improve teacher preparation programs and mentor selection. She graduated from Colgate University with a BA in Sociology and Anthropology, received a Master of Arts in Teaching from Tufts University and a Master of Education in Special Education from the University of Massachusetts at Boston.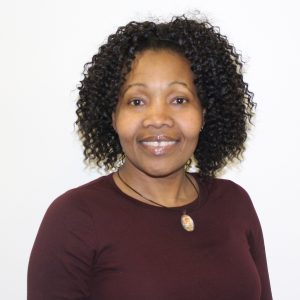 Cleata Brown is an elementary teacher at Mission Hill School in Jamaica Plain. She is responsible for teaching all subjects including 3rd and 4th grade math. As a Math teacher, Cleata pushes her students to develop their sense of numbers and to persevere through difficult tasks. She collaborates with other teachers in grade band team to plan and implement math activities that challenge students thinking and problem solving skills. Cleats works with middle schoolers as an after school debate coach. She graduated from Suffolk University with a Bachelor of Science in Developmental Psychology and received a Master of Science from Wheelock College Urban Teaching Program. Cleata is currently working on a doctoral degree in Psychology-Cognition and Learning at Grand Canyon University, Phoenix, AZ.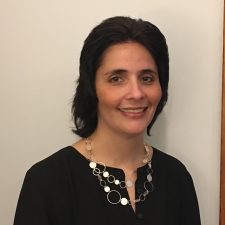 Nikki Faria has been an educator in the Boston Public Schools for the last 18 years.  She received her undergraduate degree in Elementary Education from Emmanuel College and her Masters in Education from Boston College, concentrating in the area of math education throughout her college experience.  As a classroom teacher, Nikki has worked with grades two through four, departmentalizing and primarily teaching math to multiple classes. She has also worked as a math interventionist and for the last 4 years as the math facilitator for the Taylor School supporting the teachers and students from early childhood through grade 5. Throughout the years, Nikki has led whole school and district-wide math professional development, participated in multiple research projects with TERC, and presented at the National Council of Supervisors of Math.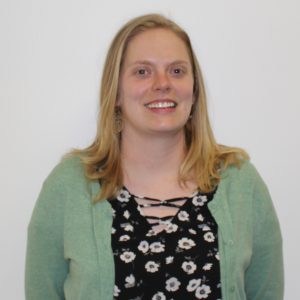 Jenna Hadley Goss is a 7th and 8th grade math teacher at Young Achievers. She is also the Middle School Math Facilitator at her school; in this role she helps guide other teachers' learning through engaging in the inquiry cycle and sharing best practices as well as looking for ways to improve mathematical instruction at her school. She has worked with the BPS Math Department to pilot new math curriculums with her students. She is a graduate of Teach Next Year as well as a former City Year Corps Member and brings experiences from these organizations into the classroom.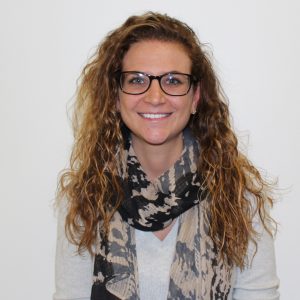 Kayla Hoff is a 3rd grade Special Education teacher at the Henderson Inclusion School in Dorchester, MA. She serves as the K-5 Math Facilitator for her school, helping to support teachers collaborate on designing and facilitating cognitively demanding tasks. Kayla graduated from UMass Amherst with her BA in Communications and received a Masters from UMass Boston through the Teacher Next Year Program. Kayla has working closely with the BPS Math Department through various workgroups over the past two years to examine the alignment of a variety of mathematic curriculum materials and their alignment with CCSSM. Last summer, Kayla was awarded a Fund for Teachers grant and had the opportunity to work at an inclusion school in Kenya.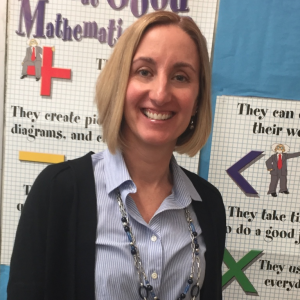 Amy Kiley is the Math Coach at the John W. McCormack Middle School, where she has worked as both a coach and math teacher for the past eighteen years.  She facilitates professional development meetings and department meetings at the McCormack and represents the school at the district's Math Facilitator meetings.  Amy's goal is to help teachers discover and develop strategies for building conceptual understanding and student voice in their math classrooms.  After graduating from Boston Latin School, Amy completed her undergraduate studies at Occidental College in Los Angeles where she then earned a Master of Arts in Teaching.  Later, she earned a Master of Education, with a focus in Mathematics, from Northeastern University.
Caitlin O'Brien is a 7th grade math and science teacher at the Edison K-8 in Brighton, MA. Caitlin studied education at the Lynch School at Boston College, and received her masters in special education at UMass Boston.  Both of Caitlin's parents were teachers at Madison Park in Roxbury, and their love of teaching is what inspired Caitlin to become a teacher as well.  Caitlin fell in love specifically with math while long term subbing for an 8th grade algebra class at the Mildred Ave School.  Seeing how excited and proud students are when they finally understand a topic they previously struggled with, and how proud they are of their mathematical successes is what really pushed Caitlin to enter the math field.  Her hope is to have students love the perfect puzzle that math is, and for them to see math beyond just a "correct" or "incorrect" answer, but as the struggle to work through a challenge until they are successful.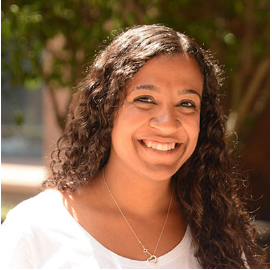 Jara Richards teaches 5th and 6th grade math at Conservatory Lab Charter School in Dorchester MA.  She serves as the middle school math teacher leader and is part of the school's Instructional Leadership Team (ILT).  Jara pushes her students to truly engage in mathematics by collaborating, problem-solving, and persevering as they work through rigorous math tasks.  Jara graduated from Quinnipiac University with a BA in sociology and a MA in elementary education.
Jeremy Scott is a founding 5th grade math teacher and serves as the team lead for his grade level at UP Academy Holland in Dorchester, MA. With black men making up only 2 percent of the teaching profession in the American public school system, he is motivated in ensuring that students are seeing teachers that look like them. When it comes to math education, Jeremy believes that problem-solving and conceptual understanding is key for students in developing their love of learning and love for math. Currently, he is working with his school in targeted math instruction to support all students at different levels. Jeremy graduated from University of Florida and then received his Master's in Elementary Education from UMass Boston through the Boston Teacher Residency program.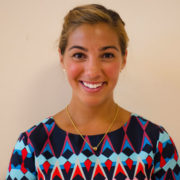 Gina Sheehan teaches high school math at Dearborn STEM Academy in Boston Public Schools. Gina has three years of teaching experience all at the Dearborn. She serves as the chair of the Culture and Community Committee. Through this committee pep rallies, talent shows, class t-shirts, ice cream socials, and community service opportunities have all come together. She has also led two service trips with students to New Orleans. She is part of the Better Math Teaching Network where she researches best practices in teaching Algebra 1.  Gina also was a part of the BTU Teacher Leadership Program where she researched the MA state accountability system as well as the Boston Public School's budget.  To Gina, math is not a set of rules but a way of thinking!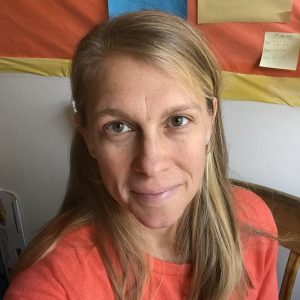 Carla Zils works as a math coach at the Edison K8 School in Brighton, MA. Carla both coaches and evaluates middle grades teachers. Carla also works with intervention groups in 6-8th grade. She serves at the Math Lead Teacher in which she collaborates with the BPS math department to push the Essentials for Instruction, the implementation of cognitively demanding tasks, and culturally responsive mathematics teaching. She also fulfills many other leadership opportunities including; member of instructional leadership team, inquiry facilitator, and lead teacher. These additional leadership roles help to increase her impact on successful teaching and learning. From 2002-2013 Carla taught middle grades math with the majority of those years in 8th grade. In 2008, Carla was awarded a Fund for Teachers grant and she completed an 8 week teaching assignment in Singapore learning about and exploring Singaporean teaching practices. Carla was part of the first Algebra for All initiative in which she piloted new curriculum. In 2013 Carla was awarded National Board certificate in middle grades mathematics. Carla graduated from Providence College and the received her M.Ed. from Trinity College Dublin.
Katy Briggs, Donald McKay K-8 School, Grade 5
Viergeline Felix, Match Community Day Charter School, Grade 1
Enkeleda Gjoni has been teaching Geometry and Algebra at Boston International for 16 years, since the day it opened. Boston International serves students who have been in the U.S. for three or less years and who are not English proficient.
Senior Fellows:
Melissa Frascella received her BS in Mathematics from the University of Massachusetts Amherst and was a Mahoney Scholarship recipient. After college, Melissa earned her teaching license through the New Teachers Collaborative located at the Francis W. Parker Charter Essential School in Devens, MA. Currently, Melissa teaches 8th grade Algebra 1 at Boston Collegiate Charter School in Dorchester, MA. At Boston Collegiate, Melissa serves as the 8th Grade Level Leader and works hard to maintain a positive, focused and safe culture in the 8th grade. Melissa also collaborates with teachers at the Jeremiah E. Burke High School through a grant from the Jacobsen Family Foundation where she and her fellow teachers focus on implementing effective discourse in the math classroom and sharpening instructional coaching skills.program.
Alia Verner teaches 8th grade math at TechBoston Academy in Dorchester, MA. Alia also serves as the Math Director of a new innovative personalized learning model called Teach to One: Math that uses technology, collaboration, and high-quality feedback to create customized daily schedules for every student based on what math skills they are ready to learn, the best way for them to learn it, and which teacher and peers they will work with that day.  By personalizing math and meeting each child where they are,  she hopes her scholars gain confidence in their math abilities, deepen their understanding, and discover the beauty and power of mathematics. In addition to her role as a teacher and Math Director, she also serves as a Special Education Liaison, Track & Field coach, and is the Co-Chair of TechBoston's Instructional Leadership Team. Alia graduated from Boston College with a BA in Political Science and received a Master of Arts in Teaching from Boston University.