Lessons from the School Solutions Seed Fund's virtual year
For the School Solutions Seed Fund grants EdVestors awarded in January 2020, the onset of virtual learning two months later created an experiment in creativity and flexibility.
Youth Empowered Learning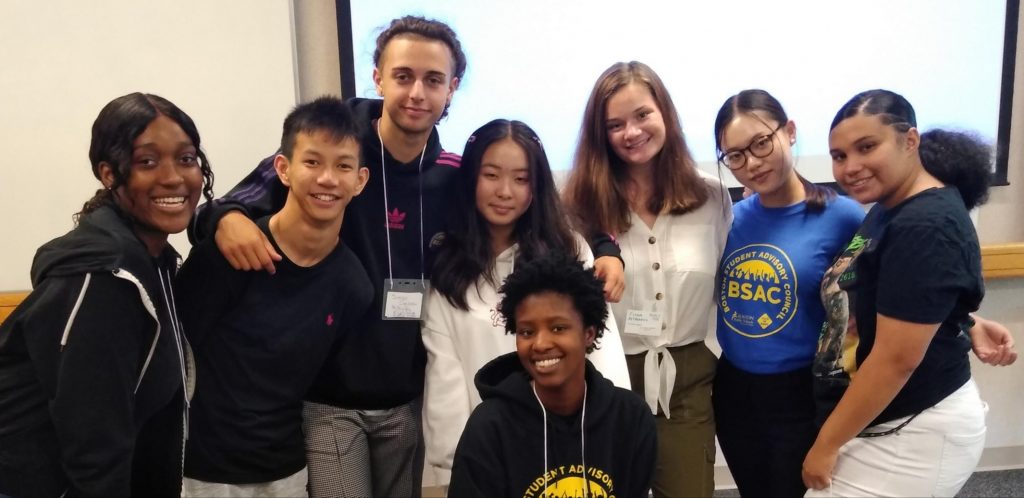 Image courtesy of Boston Student Advisory Council
Led by recent Boston Public Schools (BPS) graduate Keondre McClay and designed by students, in partnership with the Boston Student Advisory Council (BSAC) and the BPS Office of Opportunity Gaps, the Youth Empowered Learning workshop series uses a train-the-trainer model to equip high school students to deliver workshops on culturally responsive education and youth voice to their peers. 
With the onset of remote learning, Youth Empowered Learning quickly pivoted to a virtual model piloted by members of BSAC. These student leaders were trained as facilitators and stipended to reimagine the project's existing curriculum, work that they'll continue in the future. According to student facilitator Ahria, "I think that the series is definitely essential to dismantling racism and oppression within the education system."
---
Parent Mentor Program

St. Stephen's Youth Programs stipends parents as classroom aides and trains them as community leaders in their innovative Parent Mentor Program. Read more about the program here.
---
Sparking Civic Engagement
KeySteps, Inc. worked with four Charlestown High School teachers to design and offer portable, scalable academic programming for over 100 freshmen on the topic of homelessness and affordable housing. 
Their curriculum modified for a virtual environment, students heard from speakers on Zoom, researched issues, and decided to focus on lobbying their legislators about the HOMES Act, which seeks to seal eviction records. With their original state house visit cancelled, students reconvened for a virtual State House visit as sophomores earlier this year, after working with legislative aides and representatives from the City to prepare. Charlestown High left the meeting with an open invitation from Rep. Kevin Honan to visit in person post-pandemic, and the hope that the project will continue.
---
Augmentative Communication
Staff at the William E. Carter School, which serves students with complex medical needs, created family-focused workshops on designing and using augmentative communication systems.
---
Takeaways from the School Solutions Seed Fund
"We as adults are not leading this work. We are allies to support, protect, and amplify students' voices. #YouthLeadTheChange" —

Keondre McClay

Access your community members, from activists to legislators, as resources and role models. —

KeySteps, Inc

. and

Charlestown High School

Build family engagement projects on a foundation of respect. — 

William E. Carter School

Language justice is essential to empowering families. —

St. Stephen's Youth Programs