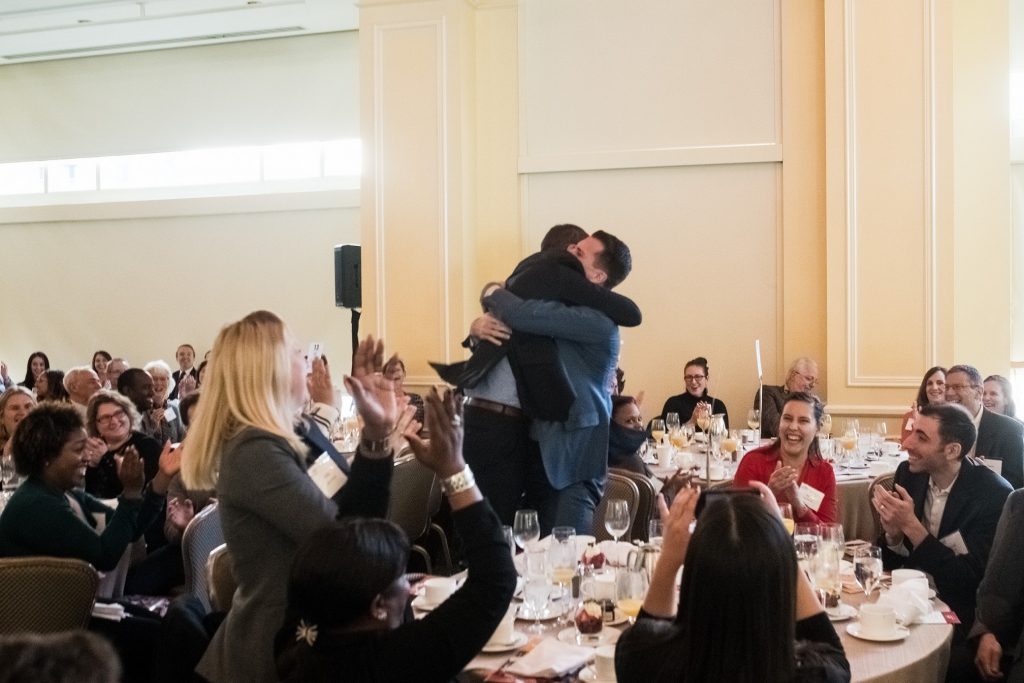 Each fall, EdVestors hosts the Thomas W. Payzant School on the Move Prize to honor the bright spots in Boston Public Schools and celebrate the hard work of teachers and school leaders who have significantly improved outcomes for their students. We share the stories of how schools improve to help more schools make significant progress. The prestigious School on the Move Prize comes with a $100,000 award, public recognition, and the opportunity for the winning school to document and share replicable strategies.
The 2019 School on the Move Prize Ceremony will take place on Thursday, October 31st at the InterContinental Boston. The 300 guests that attend the Ceremony each year share a deep commitment to closing opportunity and achievement gaps and building Boston's future.
Register for this year's event!
Sponsorship of the School on the Move Prize Ceremony offers an inside look at urban education and a seat at the table with Boston's leading minds in school improvement. Investment in EdVestors' School on the Move Prize is an investment in the next generation of Boston's leadership and workforce.
Please join us in being a part of what is working in the Boston Public Schools.
Sponsorship
Learn more about Sponsorship opportunities here or by contacting Senior Vice President for External Relations, Anuradha Desai at desai@edvestors.org or 617 585 5743. Thank you to our 2018 School on the Move sponsors.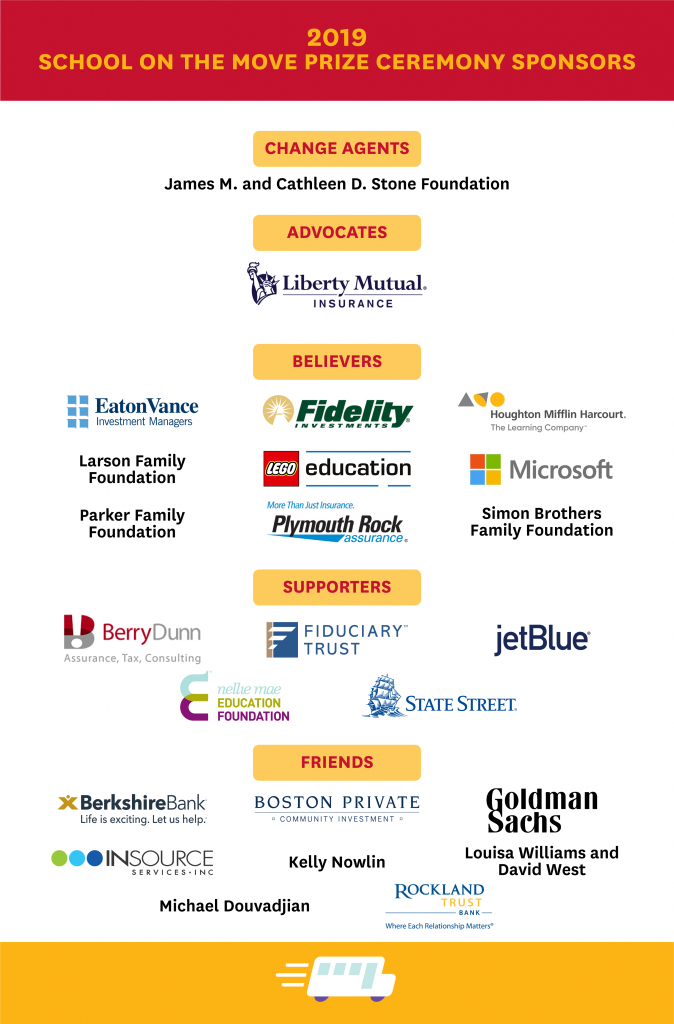 2019 Host Committee
The School on the Move Host Committee is the external event planning committee, consisting of EdVestors supporters who volunteer their time and expertise to help make our annual School on the Move Prize ceremony and breakfast a success. Thank you to our 2019 Host Committee members:
Jean-Phillip Brignol, Holland & Knight
Kristopher Horn, Rockland Trust
Amy Iseppi, State Street
Jennifer Larson Joyce, Fiduciary Trust
Amy Luster, EdVestors
Christine McGoldrick, BerryDunn
Tisha Nguyen, Microsoft
Bianca Olson, Houghton Mifflin Harcourt
Faith Parker, EdVestors Governing Board
Elizabeth Pinault, Boston PRivate
Sonja Plesset, Plymouth Rock Assurance Corporation
Enid Pope, Johnson Pope Consulting
See the 2018 School on the Move Program Book for more information on the Ceremony and the Prize or check out the story in the Boston Globe and on WBUR to learn more about the McKay. Visit our gallery to view photos from the event!