Donald McKay K-8 School!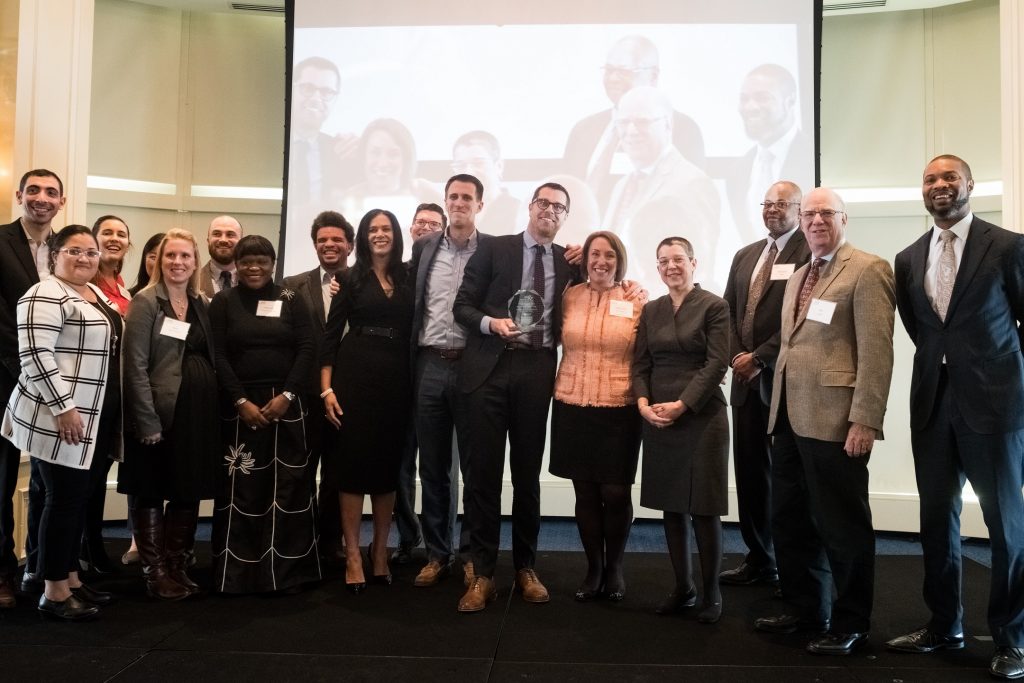 Congratulations to the Donald McKay K-8 School, the winner of the 2018 School on the Move Prize! The announcement came Wednesday morning at EdVestors' 13th annual breakfast celebrating improving schools at Boston Harbor Hotel. In recognition of the school's dramatic improvement, the McKay received a $100,000 prize, public recognition, and the chance to share its improvement strategies with others. Check out the stories in Boston Globe, WBUR, and East Boston Times to learn more about the McKay.
Hear about the Donald McKay K-8 School in their own words

At the 800-student Donald McKay K-8 School in East Boston, a focus on the engagement of students, teachers, and families drives the culture of "voice and choice." The McKay credits its improvement to empowering teachers as leaders and experts; a focus on building trust among teachers, students, and families; and meeting the academic and social-emotional needs of its English learners who make up a majority of the school's population.
Finalist: Oliver Hazard Perry K-8 School
At the Oliver Hazard Perry K-8 School in South Boston, a sense of shared ownership and commitment to continuous improvement sets the tone for a positive, supportive, and accountable culture. As a small school serving 250 students, the Perry credits its improvement to strategically using its key resources of people, time, and culture to drive improvement; meeting students where they are by providing targeted small-group support; and creating ample opportunities for teachers to collaborate and learn from their peers.
Finalist: Muriel S. Snowden International High School
The 500-student Muriel S. Snowden International High School, located across three buildings in the Back Bay, engages students in a rigorous and global-minded learning experience. Snowden High School credits its improvement to creating multi-dimensional systems of support for students; empowering teacher leaders to experiment and learn together; and building a strong school community and culture.
Click here to learn more about the Prize.