This blog is part of a series on Designing Virtual Internships in the Creative Sector drawing from experiences managing the Bloomberg Arts Internship program in Boston through sharing the learnings and key takeaways for effective creative youth development and employment models.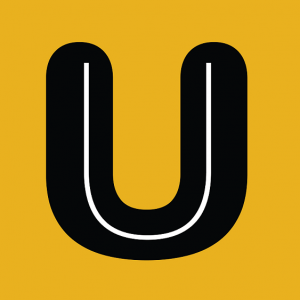 A central factor in the success of the 2020 Boston BAI program was the strong worksites and work-based projects for the interns. The staff and supervisors at the 11 arts and culture institutions that hosted the interns provided thoughtfully planned work experiences that engaged the interns with interesting projects and responsibilities. The following is an example of a meaningful worksite experience.
Urbano Project
Urbano Project is a nonprofit that brings together practicing visual artists, local youth, and community members to learn and experiment through place-based projects. Urbano supports youth to become civically engaged artists as they are challenged to tackle current social issues in their community that directly affect their lives. 
Urbano is a small organization with just four staff so they planned to integrate their intern, Sara, into a number of different roles and projects within the organization. This was Urbano's first time in the Boston BAI program and amidst the complexity of the summer, they were able to draw on their youth-centered, creative and flexible approach to programming in order to provide a high quality internship experience.
Given this youth-centered perspective, the staff dedicated time to relationship building and expectation setting at the outset: getting to know Sara, learn about her interests, and hear what skills she wanted to use and develop over the summer. As Pennie Taylor, one of the staff said:
"Urbano is a small team, collaborative in nature, everyone works together and wears multiple hats. This was how we approached the internship, identifying a number of projects that we wanted Sara to be a part of, conferring with her as to what aligned best with her interests, but also making clear there were some things we needed her to do that might not be at the top of her list."
This youth-centered approach was central to every element of the internship at Urbano. A goal they had for Sara was to have her provide them with an on-the-ground youth perspective that they found enormously valuable. The staff benefited from her insights as she provided an important feedback loop and saw the summer project from a different angle than the staff. Pennie said, "It was like having a youth on our board, to offer an essential perspective to the decision-making and direction of the organization."
At the intersection of cultivating good workplace habits and CYD orientation, Sara was treated like the other youth who participated in Urbano's summer programs. All youth at Urbano are given clear messages about accountability (such as being on time), meeting timelines and accomplishing deliverables. As a result, the supervision and expectations for Sara were natural extensions of how they work with youth more broadly and cultivate skills that are needed in any work environment.
Sara herself offered insight into why the internship was successful. She liked having multiple roles, working on communications projects such as updating the organization's website using Instagram posts. She also helped to organize the photos in their google drive so they could publicize and post about their programs more easily. In addition to doing this work, she participated in their summer arts program, which gave her insight into how that program operated and helped her provide feedback to her supervisors. 
(See link for more information on the project Urbano youth worked on this summer)
Coming up in the next blog, Connecting Artistry to the Workplace.
Learn more about the Bloomberg Arts Internship Boston program on our youth-created website.